Amber Riley Angry She Was Denied Entrance To NYC Club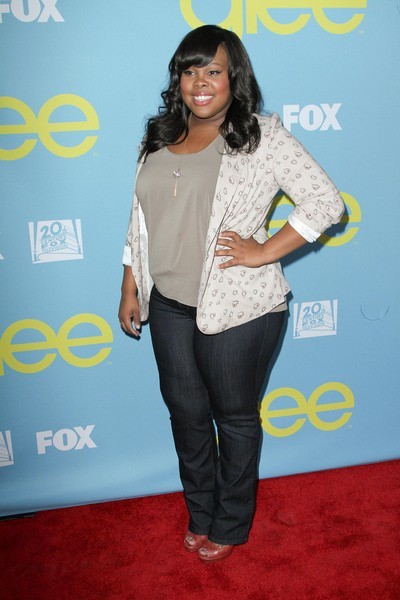 "Glee" star Amber Riley was furious after she and her entourage were turned away from a popular New York club on Sunday night.
Riley finished her stint in the musical "Cotton Club Parade" and hoped to celebrate at Manhattan's WiP. Even though she made reservations, she was turned away at the door.
Insulted by the rejection, she posted on Twitter: "Never in my life have I dealt with such disrespect. That club @WIPNewYork on Vandam street, they are CROOKS and LIARS!"
WiP bosses apologized for the "bad experience" but said Riley was being unreasonable for bringing 30 people to the "sold out" club.
In response, Riley tweeted: "@WIPNewYork trust. If I had not called 4 days in advance and was promised guaranteed entrance I would not have (brought so many guests). We informed your 'ppl' how many were coming. We checked and double checked. I have the email chain to prove it. So whomever you had booking tables is a liar, obviously so, because he wouldn't even come outside to speak to us. He hid behind the door. Yes I saw him hiding."
Riley and her crew wound up going somewhere else, and on Monday the actress apologized for venting online: "My apologies for going off on twitter everyone, I never act out of character this way but it was my last night to be with my cast-mates and it is was ruined. Was very disappointed but we made the best of the night!"