Amber Heard Posts Sexy Photo Of Herself Dressed As Playboy Bunny For TV Role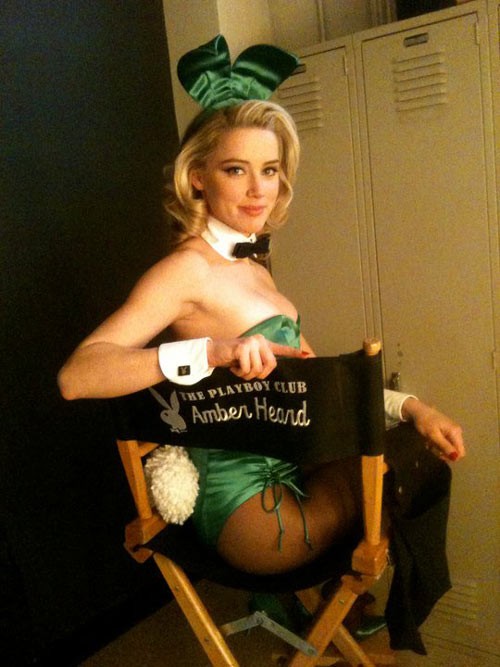 Amber Heard nabbed a role in NBC's upcoming drama The Playboy Club, and she's already offering a sneak peek at one of her outfits for the show. Amber uploaded the above picture to her Facebook with the message "On set of The Playboy Club...."
NBC has thus far ordered a pilot of the show, which takes place at the titular Playboy Club in Chicago during the 1960s and during a phase of blossoming sexuality in America. The show has already been compared to critical darling Mad Men, which takes place during the same era.
It will be very interesting to see how far NBC pushes the envelope when it comes to censorship. Either way, Amber Heard is looking fantastic!

Click Here For More Amber Heard Pictures