Amber Heard Couldn't Be Public Defender For 'Playboy Club,' Moving On From 'Pretty' Roles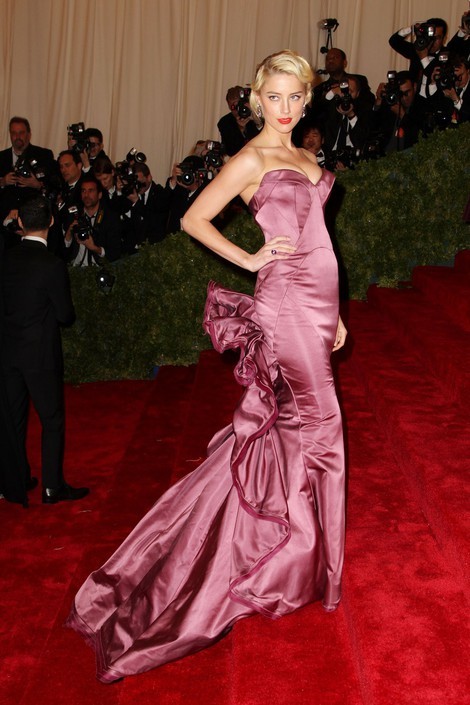 Amber Heard had a hard time being the face for failed series The Playboy Club.
The rumored girlfriend of Johnny Depp was cast as a Playboy Bunny for the series based on the real clubs created by Hugh Hefner in the 1960s. The show only lasted three episodes on NBC, although seven were filmed.
Heard now says she felt pressured to support the show, even in the face of criticism from feminists such as Gloria Steinem. She told Bullett, "I became the show's default, unintentional spokesperson, which I wasn't capable of doing. I wasn't the show's creator. I was stuck in front of the press and left to defend The Playboy Club when, in fact, I can't stand for the integrity of the show. I wasn't in control of it by any means. 
"The pilot was well-written and creative historical fiction. It was meant to be a fun narrative about a group of young women in a very volatile and revolutionary moment."
Heard now says she is moving on from the sexy roles she is known for and frequently offered. "I have something more to offer than the superficial stuff. When my agents go through the initial filtering process, I've asked them to always put scripts that don't have the first descriptor of the character as 'beautiful,' 'sexy,' or 'hot' at the top of the pile," she says.