Amanda Seyfried's Sparkly Blue Dress At The London 'Dear John' Screening - Hot Or Not?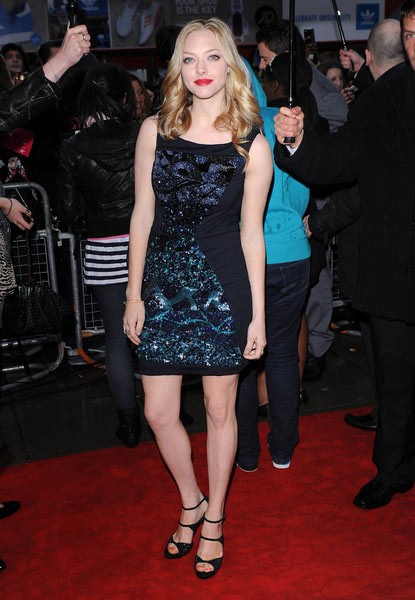 Amanda Seyfried showed up black and blue at the London premiere of "Dear John" yesterday. Despite the rain, she and co-star Channing Tatum were all smiles on the red carpet.
Seyfried is multi-talended: she wrote a song that appeared on the film's soundtrack. She told Britain's Glamour magazine, "It was a happy accident. The director asked me to bring my guitar on set and I ended up singing a song that I'd written, which ended up on the soundtrack. Writing songs is a stress-buster for me."
The "Big Love" star has also been promoting her film "Chloe," which features steamy scenes with both sexes.  The actress admits she had no problems with her mother seeing the film at its premiere, but her dad wasn't allowed to be there.
She explained, "If he ever does see this film, he's gonna have to see it in clips. I just don't want to share it with him for a lot of obvious reasons."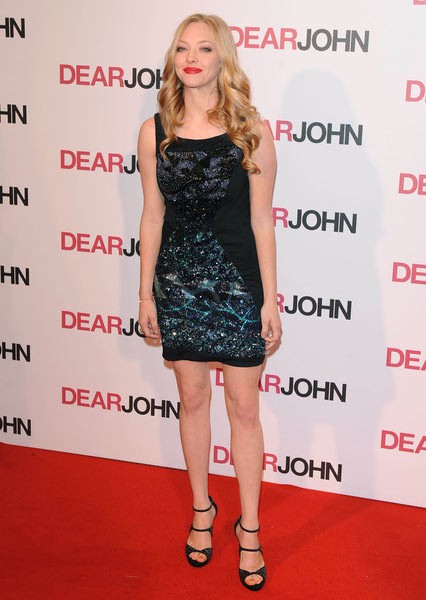 ^ click for next image ^
Click the pics for larger images:
- Click here for more Amanda Seyfried pictures! -