Amanda Seyfried Worried About Her Dad Seeing Her Naked In 'Lovelace'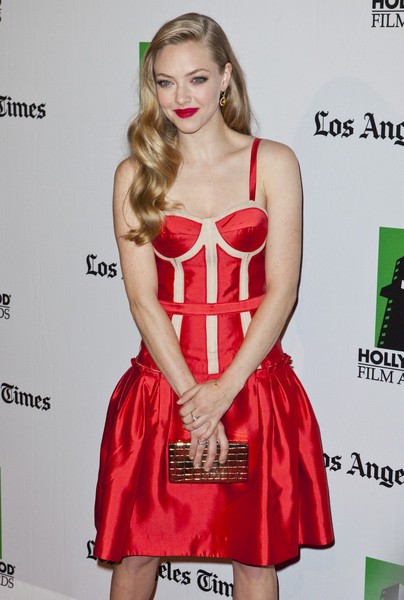 Amanda Seyfried had no problem stripping off, getting pushed around and simulating sex for new movie Lovelace, but having her father Jack see her naked on screen is something she just can't handle.

The actress was nervous prior to the film's premiere Tuesday night, saying she planned on covering his eyes during the scenes in which her character appeared sans clothing.

"I don't want my dad to see my naked body ever," she said in a press conference before the screening. "I'm going to sit through it tonight and cover his eyes. It's really only the nudity. I don't have problems with him seeing me in violent situations. In sexual situations, it's a little tough, but it's more just the nudity.

"I think anybody can relate to that."

Seyfried plays late porn star Linda Lovelace in the film, which chronicles her life and how she became a legendary adult film actress in 1973 hardcore flick "Deep Throat."