Amanda Seyfried: 'Weight Loss Took Away My Boobs'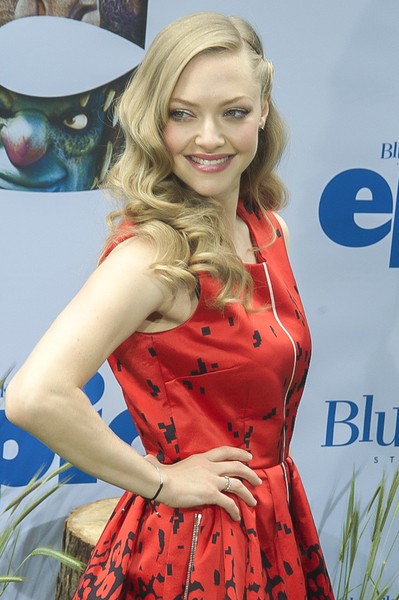 Epic star Amanda Seyfried says that she lost weight to fit into Hollywood - but ended up losing her breasts.
Seyfried says she has no problems with her body, but misses the days when she had a curvier figure.
She tells talk show host Ellen DeGeneres, "I'm fine, I'm happy (but) I looked way better when I was 15. I had beautiful, huge breasts and then I came to Hollywood and I was like, 'I gotta lose weight, I gotta look thin and fit,' and I lost them a little bit.
"I don't miss them because they were quite uncomfortable but they looked beautiful. I was feminine, I had some nice curves and I think we should really appreciate that, as opposed to try and get rid of everything all the time. 
"I lost, like, 10 pounds but that's a lot on my tiny frame... That's what happens when you try to lose weight; it all comes out of the wrong place."
Amanda now says she's comfortable getting nude - something she wishes she was when she was younger. "At this point in my life I do (feel like I look good naked) because... it doesn't matter anymore. When you're young you don't appreciate it and I feel like everybody that's a bit older wishes they appreciated it when they were young."