Amanda Seyfried Wears Short Shorts To U.K. 'In Time' Premiere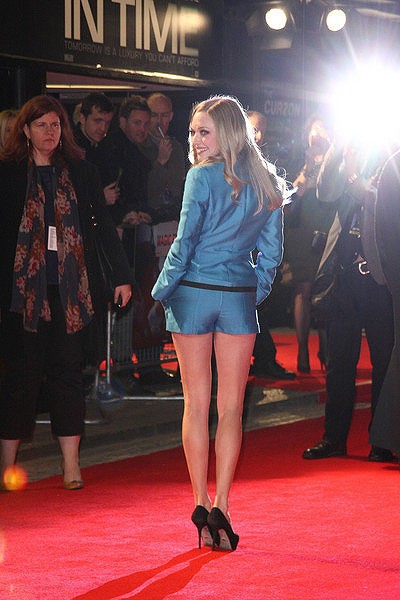 Amanda Seyfried showed off her legs at the "In Time" U.K. premiere.  She wore very short blue shorts with a matching blazer and black pumps.
Scientists have discovered a way to turn off the aging gene in "In Time." As the threat of overpopulation looms over society, money becomes a thing of the past and assets are measured in time.
The film opened in third place last weekend, earning $12.5 million at the box office.