Amanda Seyfried To Replace Mila Kunis In 'Ted 2'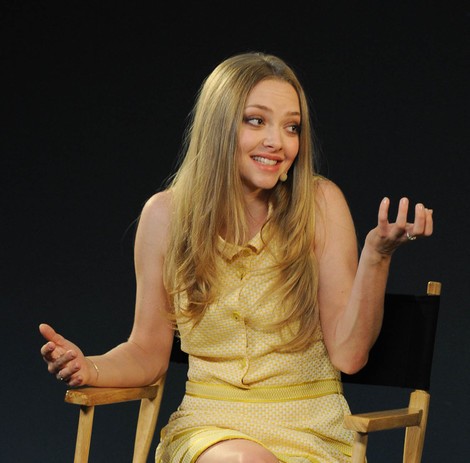 Amanda Seyfried is taking over for Mila Kunis in "Ted 2."  She will play the girlfriend of lead character John Bennett (Mark Wahlberg).
In the first movie, Kunis' character Lori married John at the end. According to Deadline.com, Kunis will have either a small role in the sequel or won't appear at all.
"Ted 2" creator Seth MacFarlane made the decision to change the female lead. He will produce and write the film as well as co-star as the titular character, Ted, a foul mouthed stuffed bear brought to life by John.
"Ted 2" is scheduled to hit theaters in June 2015.
Seyfriend previously admitted she has no shame when it comes to pursuing a role that she really wants.
She explained: "Three years ago, a director told me I wasn't made for a certain role and he didn't want to meet me. I called up the casting director and begged him to let me have a trial. I went and he once again told me it was a no.

"I contacted an acting coach, which I never normally do, and went back in a different outfit and did the audition in a different accent, begging them to see me another time. They gave the role to someone else: but it didn't matter, I just wanted to be sure I had done my best.
"It's my biggest strength: not being scared of doing castings that some actresses think they're above. I had five auditions for 'Les Miserables'! Of course, I would never go as far as getting undressed to land a role."
Seyfried stars in "A Million Ways To Die In The West," which hits theaters in May.