Amanda Seyfried Says It's 'Easy' To Fall In Love On A Movie Set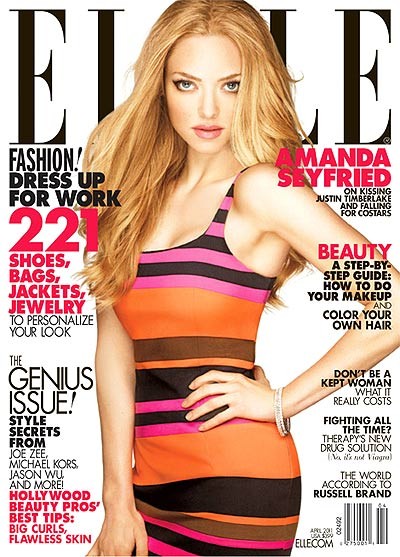 Amanda Seyfried, who is currently rumored to be dating actor Ryan Phillippe ("Um, yeah. I've been 'seen' with him"), opened up in the new issue of ELLE magazine about botox, on-screen kisses and how easy it is to fall for a co-star on the set of a movie.

The Red Riding Hood star was recently told she needed to get botox, which upset her at first, but now she can sympathize a little with those types of comments.

She says, "I was like, Damn you! But we're in Hollywood. I'm on a huge screen. With these new digital cameras, you can see the peach fuzz on my face."

The blossoming young star also shared her thoughts about kissing her recent co-stars Channing Tatum and Justin Timberlake, who she stars alongside in Dear John and the upcoming Now, respectively.

"I can't lie. It didn't suck making out with Channing and Justin."

And who's next? "I'd really love to make out with Michael Fassbender. Put me in a movie with that guy. I'm serious. Wow," she gushes.

But she also thinks all that smooching can lead to love on set, and says it's very easy for that to happen.

"[It is] one of the easiest things in the world. You're both open. You're put in a situation where you have to make out with each other. It's easy for things to get carried away."

And who is Amanda's biggest inspiration as an actress? "Meryl [Streep]," she says, "She makes herself very accessible right away, almost too accessible. That's what I do. And it totally works. My thing about meeting people-men, women, people in general - is to desensitize them, kind of shock them a little bit, to make myself accessible."

Check out more Amanda in the April issue of ELLE magazine and at ELLE.com.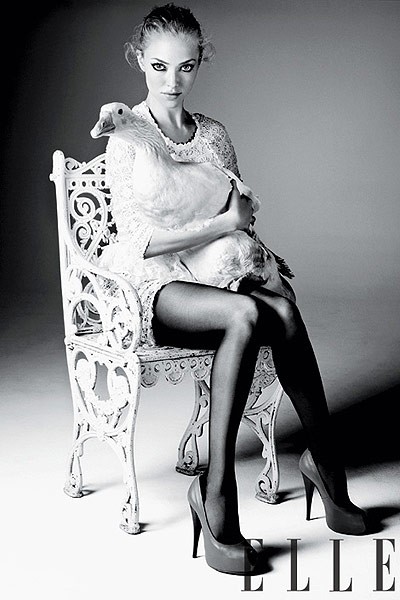 Click for more great Amanda Seyfried pictures: