Amanda Seyfried: 'Ryan Phillippe And I Should Never Have Been Together'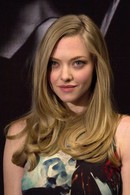 Actress Amanda Seyfried knew her romance with Ryan Phillippe was doomed from the start - because they were two people who never should have been together.

The Mamma Mia! star split from Phillippe at the end of May, after a seven-month romance. The Crash actor would then become a dad for a third time in July, following a brief 2010 fling with model Alexis Knapp.

Seyfried, 26, refuses to go into details about the reasons behind her break-up with Phillippe, who also has two kids with ex-wife Reese Witherspoon, but suggests the 37 year old's personal situation was just too complicated for her.

She tells Glamour magazine, "We don't (keep in touch)... His situation is very difficult... You know when two people shouldn't be together from the get-go? That's why (we split)."