Amanda Seyfried & Nina Dobrev Hit The Gym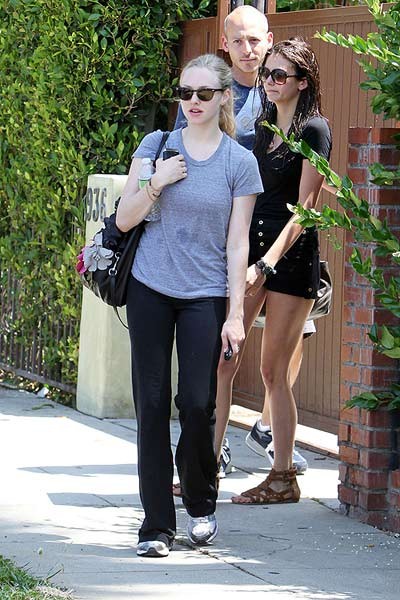 We spotted "Dear John" star Amanda Seyfried and Nina Dobrev of "Vampire Diaries" leaving a gym together in West Hollywood yesterday. Those sunglasses don't fool us, ladies! We know who you are.

Amanda recently talked about how difficult the casting was for her upcoming film "Red Riding Hood." She had to kiss eight potential co-stars in one weekend! Amanda explained, "It's really annoying - an intimate thing you have to do with people you don't want to be intimate with. As a joke, the studio sent me a basket containing Listerine and Tic Tacs."

Nina recently picked up a Young Hollywood Award for "making her mark" in the industry. She just joined the cast of the indie action movie "Deathgames," which stars Kellan Lutz, a vampire from the "Twilight" franchise.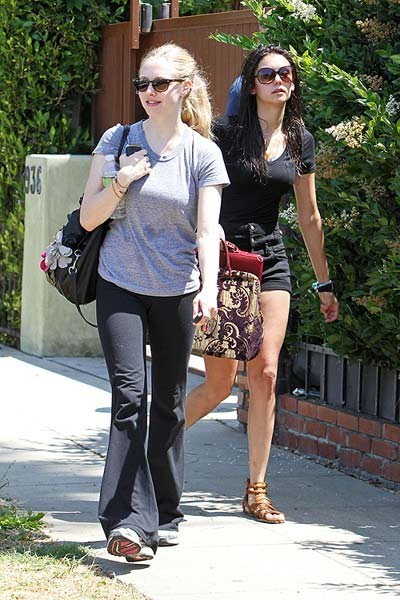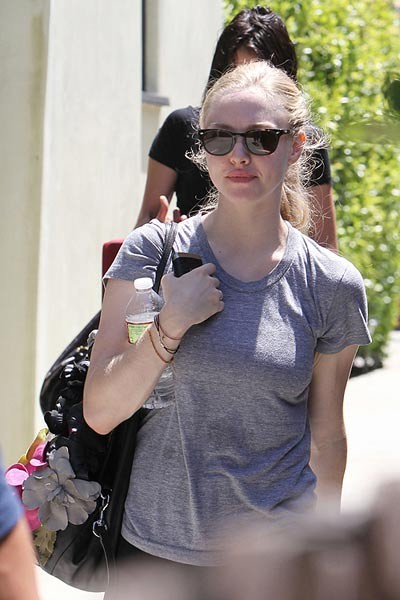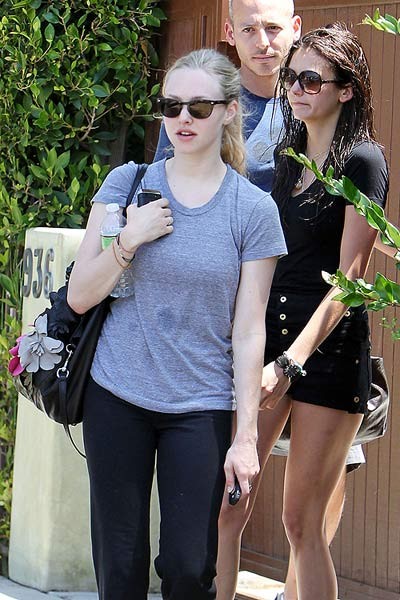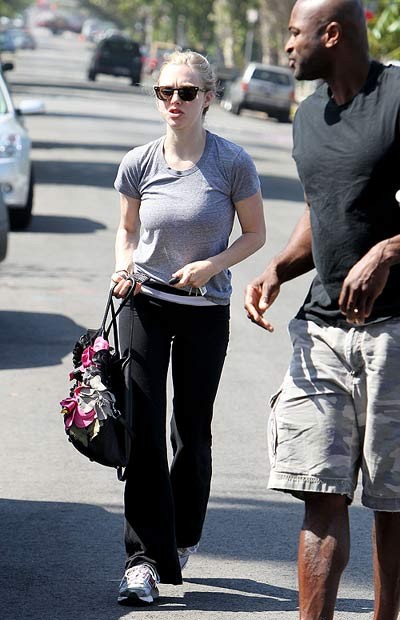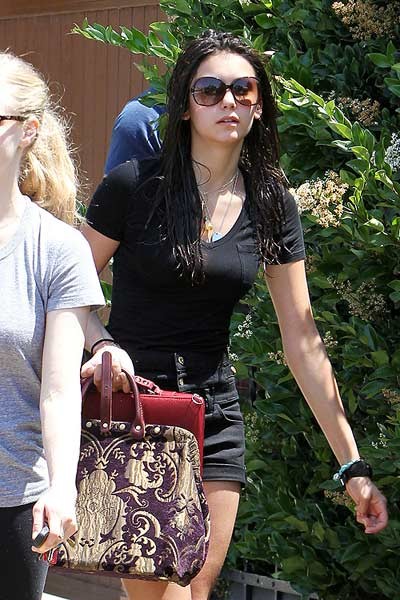 Click for more great Amanda Seyfried pictures:
Click for more great Nina Dobrev pictures: