Amanda Seyfried Looks Like A Watercolor Painting At The 'Letters To Juliet' Premiere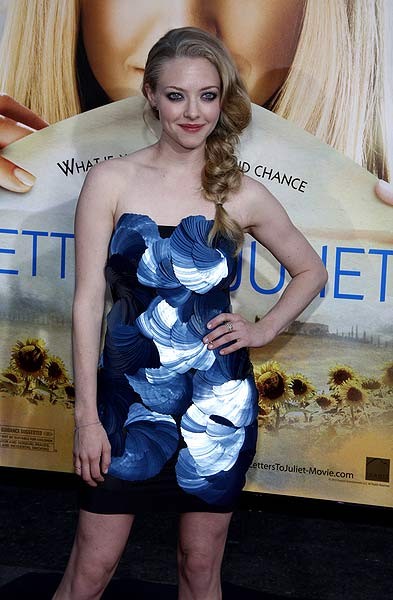 We adore the blue frock Amanda Seyfried wore last night in Los Angeles at the "Letters To Juliet" premiere. She wore an RM by Roland Mouret "Morgan" dress that features iridescent blue fan sequins. Do you like it as much as we do?

In the film, Amanda plays an American girl who discovers a love letter that changes her life. The setting is Verona, Italy - the city where Romeo and Juliet first met. In Verona, there's a wall where the lovelorn leave notes, hoping that Juliet will answer their inquiries about love.

Sophie (Seyfried) is part of a team of volunteers who respond to the letters. When Sophie answers a letter from 1957, the woman who wrote it (Vanessa Redgrave) decides to seek out the one that got away, and romance starts to blossom all around.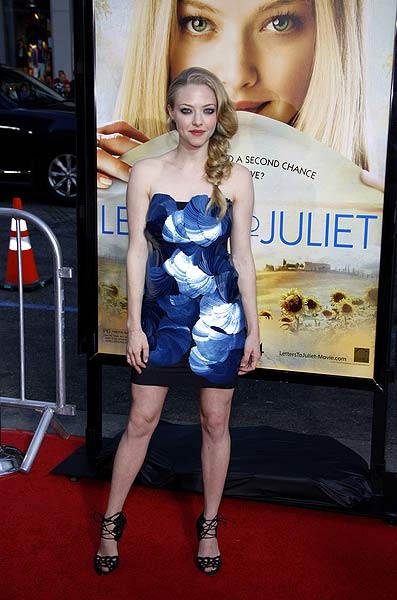 ^ click for next image ^
Click the pics for larger images:
- Click here for more Amanda Seyfried pictures! -