Amanda Seyfried Laments The Size Of Her Breasts In Allure's May 'Nude' Issue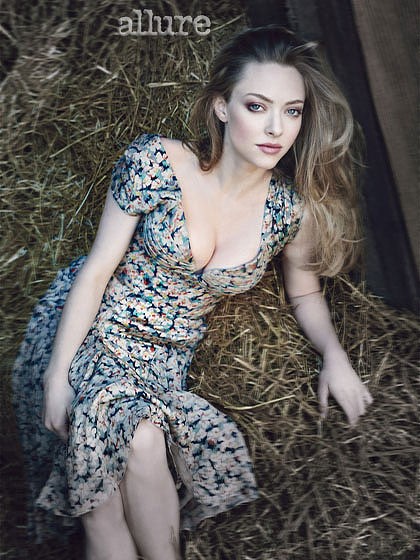 She says she would have, but actress Amanda Seyfried's publicist Evelyn Karamanos said no way when it came to posing nude for Allure magazine's annual "Look Better Naked" issue.

"I would have, but my publicist wouldn't let me!" she told the NY Post during during a dinner in honor of the magazine's Editor-in-Chief, Linda Wells.

Amanda covers the new issue, set to hit newsstands April 22, and while she doesn't appear nude inside, Once Upon A Time's Jennifer Morrison, Glee star Naya Rivera, Christa Miller of Cougar Town and Nashville's Clare Bowen all appear in the buff.

Amanda does get quite candid in her interview though.

"I saw a picture of them a couple of days ago from when I was 19, and my boobs were way bigger…" she explains. "There was something to beautiful about the size of them..."

"They do get in the way a lot," she adds. "Like, I wear a really small, tight sports bra when I go running ... because they want to smack my chin."