Amanda Seyfried Hates On American Airlines After Paparazzi Appear At Airport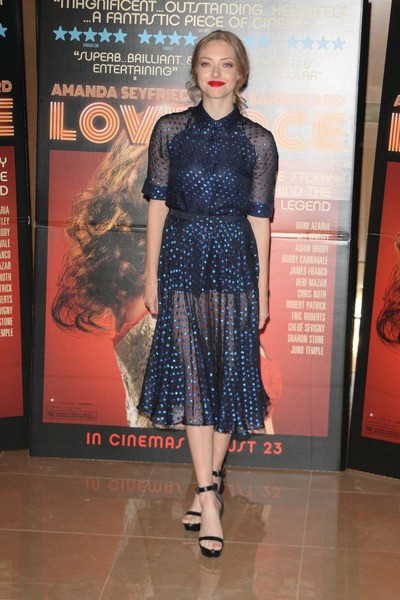 Amanda Seyfried was pretty angry when she touched down in Los Angeles, only to find a mob of paparazzi waiting for her.
"How the f--k did you know I'd be on this flight?" She asked no one in particular, according to the New York Daily News. "I hate American Airlines!"
The hate continued, "They always tip people off on where celebrities are going to be… Their customer service is so poor. They don't even have a greeter for me."
She didn't stop there, either. She tweeted later in the day, "Quiz: Which airline hires sweaty robot photographers to stalk their passengers? #businessasusual."
A representative for the airline has said, "As a rule, our employees are not allowed to share any passenger information."
It wasn't all bad for Amanda this week - she was recently hired to replace Mila Kunis in the Ted sequel.