Amanda Peet's Umbrella Holders - Wonder How Much They Make?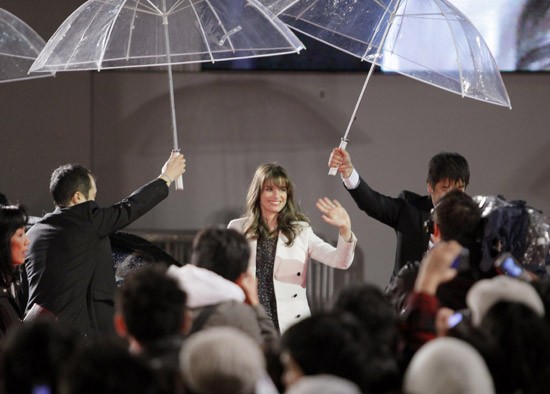 Amanda Peet
waves at fans upon arriving at the Japan premiere of her film
2012
in Tokyo, Japan, today. So is it a good job or a bad one if you have to hold umbrellas for celebrities on the red carpet? See more photos after the jump.
Doom spelled dollars at the box office last weekend as the global-disaster tale "2012" opened at No. 1 domestically with $65 million and pulled in $225 million worldwide.
NASA has posted a detailed report online dismissing heightened fears the world will end on December 21, 2012 - brought about by interest in
John Cusack
's new disaster movie.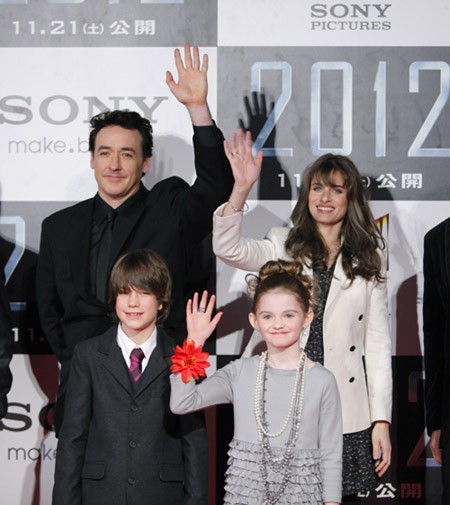 Image © AP Photo/Itsuo Inouye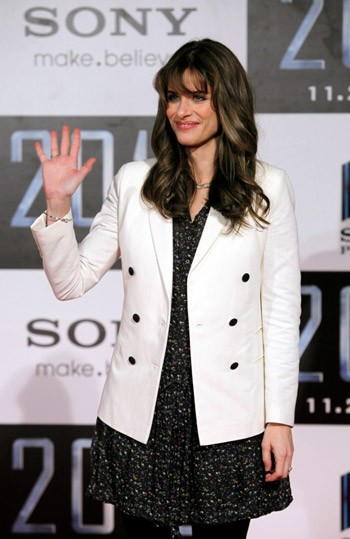 Image © AP Photo/Itsuo Inouye
Click the pics for 2012's gallery: