Amanda Bynes's Parents Beginning To Fear The Worst For Their Daughter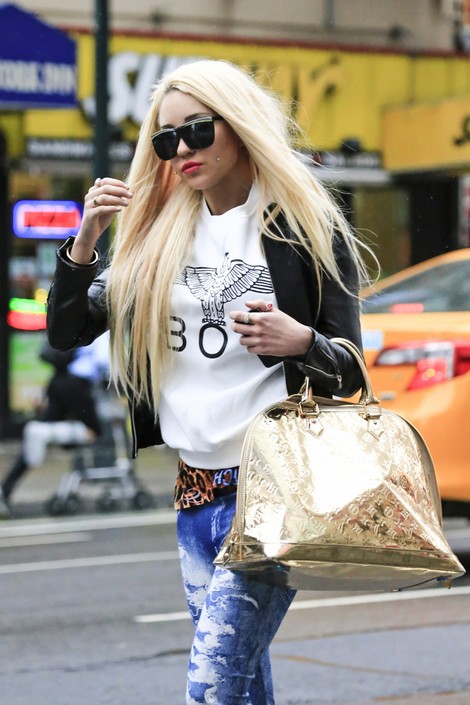 The parents of troubled star Amanda Bynes, along with friends and other family members of the former child star, are growing concerned and are beginning to fear the worst is yet to come.

Amanda's parents, Rick, 67, and Lynn, 65, are "extremely concerned," according to a source close to the family.

"Amanda went from perfectly normal to superparanoid and erratic" in the last few years, the source tells People magazine. "Everyone was worried she was going off the rails and wanted her to get help."

Two years ago the family staged an intervention, but Amanda "refused it all."

While a teen, the star tried to divorce her parents, seeking legal emancipation from them. She recently accused them of using her success for their own financial benefit, in a Twitter post she deleted shortly after posting.

"I am suing them for money laundering/unethical manager work, I never signed a contract with them, and they had been stealing my money without me knowing," she wrote, "claiming they were managing me somehow when they have no right to act as if they did anything to help or enhance my career and I want $ back that I earned on my own... I would rather them be homeless than live off of my money."

Photographer Giovanni Arnold, who spent time with Bynes last month at her New York City apartment -- which she's since moved out of, says, "She's not all there. One minute she's on planet Earth, one minute she's on Mars."

People got in touch with Amanda via text message recently, and amanda dodged their questions, claiming she was offered a record deal and denying drug and alcohol use.

"I have never been so excited to start this new chapter of my life!"

The rest of us are afraid this new chaper will end tragically.

Check out more inside info about Amanda in this week's issue of People magazine.