Amanda Bynes Threatens To Sue Magazine Over Naked Tanning Story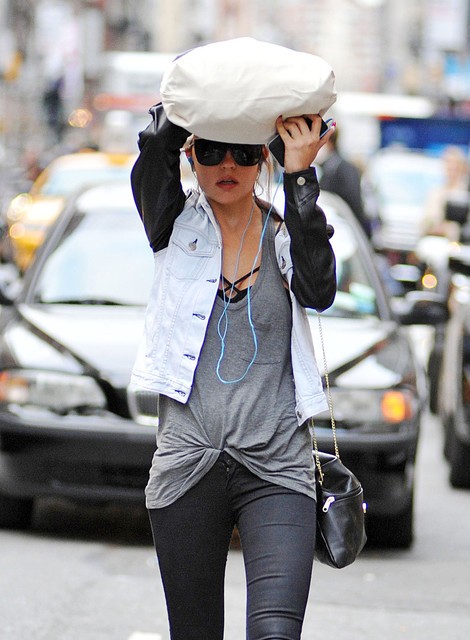 Last week In Touch magazine published a story claiming Amanda Bynes was spotted wandering naked through a New York City tanning salon. And now the actress has threatened to take legal action.
A source told In Touch reporters the star purchased a spray-tan session and was set up in a private room, but she left and started walking around "compltely naked" in the salon "in search of goggles."
Bynes told Us Weekly that the story is completely false and she is not a "troubled" star.  She told the magazine, "I'm not 'troubled.' I don't get naked in public. I'm 26, a multi-millionaire, retired. Please respect my privacy."
The actress has made headlines over the past couple of months for erratic behavior, including several traffic-related incidents, talking to herself at the gym, and locking herself in a clothing store dressing room.
Bynes was recently dropped by her publicist, lawyer and agent. She faces charges for DUI, hit-and-run, and driving on a suspended license.
Clearly something is going on with the 26-year-old. Hopefully someone will be able to intervene and set her life straight, just as it worked out for Britney Spears who had a breakdown a couple of years ago.