Amanda Bynes Spotted In Atlantic City Jacuzzi Over The Weekend, Says She Had Second Nose Job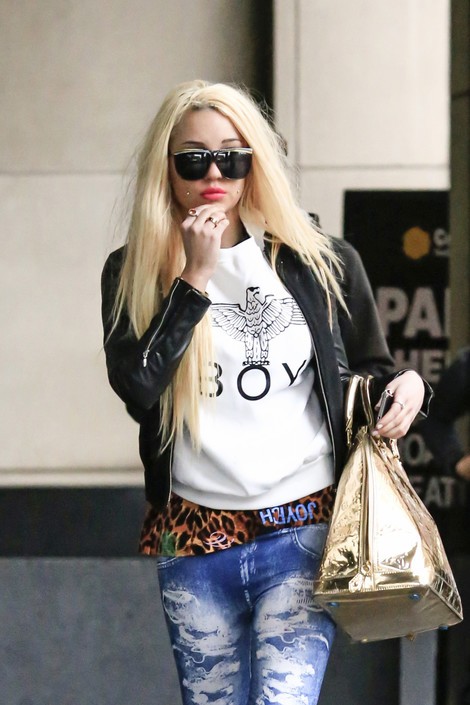 Amanda Bynes has undergone more plastic surgery on her nose.

The troubled star spent the weekend in Atlantic City, New Jersey, and was spotted in the jacuzzi at the Revel Hotel, where she took a few photos with fans. She was wearing a large pair of dark sunglasses, which she explained on her Twitter page.

"I'm in between nose surgeries! My eyes are black and blue because my nose is broken! I can't wait for my nose to be done! I'll share pics!" she Tweeted.

Amanda was also spotted playing the slot machines by numerous people, but she denied them any photographs. She even freaked out on one vacationer who tried to snap a photo, according to PerezHilton.com, screaming "he can't take my picture" at the tourist's son.

She was also reportedly "stumbling" around and "reeked of alcohol."

The latest nose job is Amanda's second surgery this month, her second since saying she was unhappy with her appearance in her mugshot from her may arrest on drug possession and reckless behavior.