Amanda Bynes Shows Off Flawless Body In Shirtless Photo But Says She Needs To Lose Weight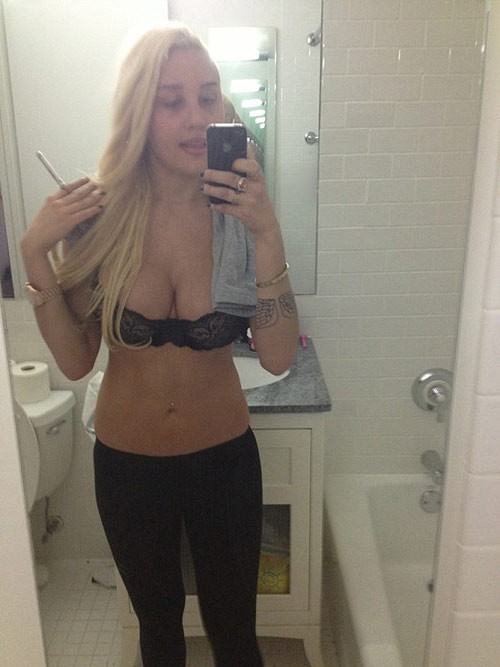 Amanda Bynes posted a pair of very revealing snapshots to her Twitter page Tuesday night, wearing a black lace bra and black stretch pants.

The former teen star claims that she weighs 135 lbs in the photos, and either her scale is broken or she's obsessed with being underweight because she looks pretty sexy to us.

"About to put on makeup! I weigh 135, I've gained weight! I need to be 100 lbs!" she tweeted with one of the photos, which also show off the newly shaved sides of her head.

Amanda's weight "issues" are nothing new though, she posted earlier this month that she has an eating disorder and has a hard time staying thin.

"I gain weight quickly so I need to work out constantly," she told UsWeekly.com earlier this month.