Amanda Bynes Reportedly Showing Signs Of Schizophrenia, Parents Seeking Conservatorship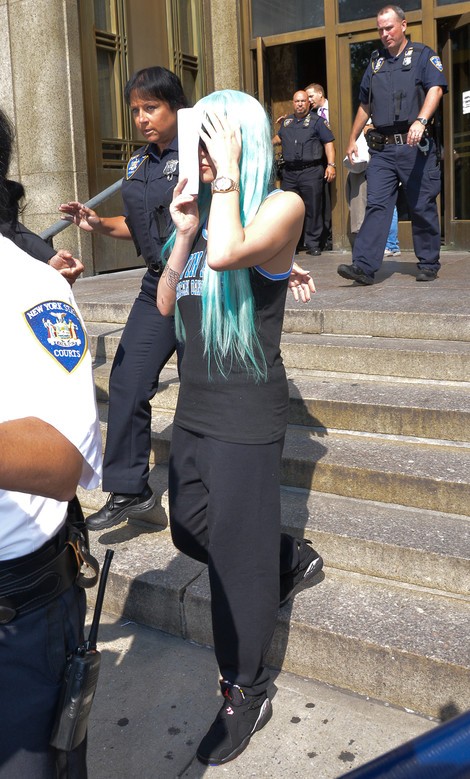 Doctors observing Amanda Bynes in a California hospital will seek to add another two weeks to the 72 hour observation period that the 5150 psychiatric hold placed on her Monday mandates, according to TMZ.com.

The actress was arrested by police Monday night after setting a woman's driveway on fire in Thousand Oaks, Calif., after which she rushed into a nearby liquor store with her dog and entered an employees only area to wash off some gasoline she had gotten on it while lighting the fire.

"I saw this girl laying down... with her left pant leg on fire," an eyewitness explained to TMZ. "I quickly pulled over and there was this gas can right here and it's trailing fire. I pull over, went to go help her and the flames, by then, extinguished out. She went over there to get her dog - she had a small, like, Chihuahua."

Unsurprisingly, sources told TMZ that Bynes is reportedly showing signs of schizophrenia, and now her parents are planning to ask that the court grant them a conservatorship because they think she's unfit to care for herself, especially if she's suffering from a mental illness.

That probably won't go over too well with Amanda, last month she lashed out at her mom & dad, accusing them of trying to steal her fortune.

"I am suing [my parents] for money laundering/unethical manager work, I never signed a contract with them, and they had been stealing my money without me knowing, claiming they were managing me somehow when they have no right to act as if they did anything to help or enhance my career and I want $ back that I earned on my own," she wrote in a post on twitter, which was deleted shortly after.
"I'm 27 and don't like when press talks to my parents. My parents are almost 70 years old. We are no longer on speaking terms," she added. "I would rather them be homeless than live off of my money."

The actress won't face any charges for setting the fire or trespassing, according to TMZ; and her parents are now caring for her dog while she's being evaluated.

Fortunately she's now getting the help she needs.