Amanda Bynes Posts Another Odd Video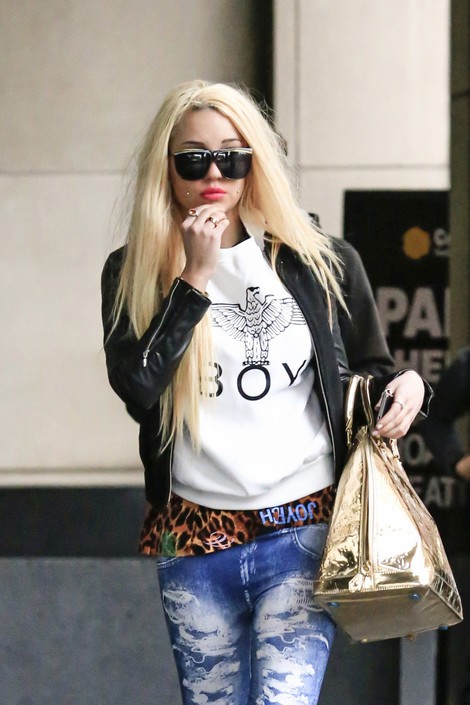 Amanda Bynes has posted another odd video after giving one side of her head a buzz cut.
The new glimpse into Bynes' daily life isn't as odd as her last video, which featured dubstep music and Bynes wiggling her head to awkward zooms. It's still unsettling, however.
Bynes posted, "Chilling - what are you doing?" along with the video. A few hours later, she linked to the video again, tweeting, "Watch my video on #twitvid."
Bynes' recent tweets mainly feature her in the gym rocking her new hairstyle, which she also debuted on the social network. All of the photos were taken by Bynes using one of the gym's large mirrors.
After cropping her hair, she immediately told media outlets to stop posting old photos of her. She posted, "I buzzed half my head like @cassie! No more old photos! This is the new me! I love it!"
While Hairspray co-star Nikki Blonsky defended Bynes by saying she had a "breakthrough" rather than a "breakdown," celebrity blogger Perez Hilton has begged Bynes' parents to get her help. "Her family needs to do whatever they need to do to have her committed," Hilton advised.