Amanda Bynes Kicked Out Of Her New York City Apartment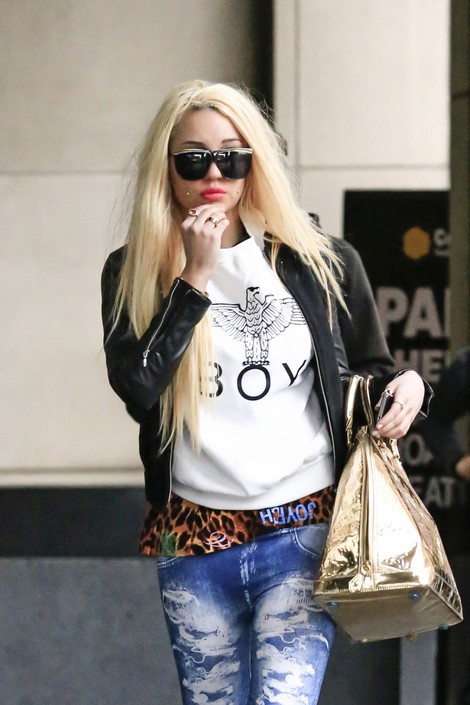 Amanda Bynes has been kicked out of her New York City apartment following her arrest for allegedly smoking marijuana in the lobby of the Midtown Manhattan building two weeks ago.

The actress "was notified that she is no longer welcome as a tenant in the building in light of recent events," an insider tells In Touch Weekly.com.

A moving crew showed up to Amanda's apartment "at 9 p.m. on Tuesday" (May 28) and moved all of her stuff out. "She is officially gone from the building," the insider says.

The following day, Amanda was spotted at the Sky Zone gym trampoline center in Buffalo, N.Y., which is over six hours outside of the city by car.

Amanda lived in Times Square's Biltmore apartment building for less than two months before other residents began to complain about her, specifically about "the smell of marijuana coming from her apartment."

The 27-year-old has denied the charges and claims that she doesn't smoke pot or do any other drugs; however, a photographer who spent time at her apartment during an all night party told the magazine that she "had at least a dozen hand-rolled joints on her" and was "constantly smoking weed."

After a doorman called the police on Amanda for allegedly smoking pot in the lobby, police showed up to her apartment, on the 36th floor, and arrested her for possession of marijuana, along with reckless endangerment and tampering with evidence for throwing a glass bong out her window.

But Amanda updated her Twitter on Monday, writing, "The DA and my lawyer talked today. They have no proof of drugs on me or around me at anytime during the arrest [or] after. All I'm becoming is more famous! Thanks for lying about me!