Amanda Bynes: 'I Had Nose Surgery...My Nose & I Are Gorgeous'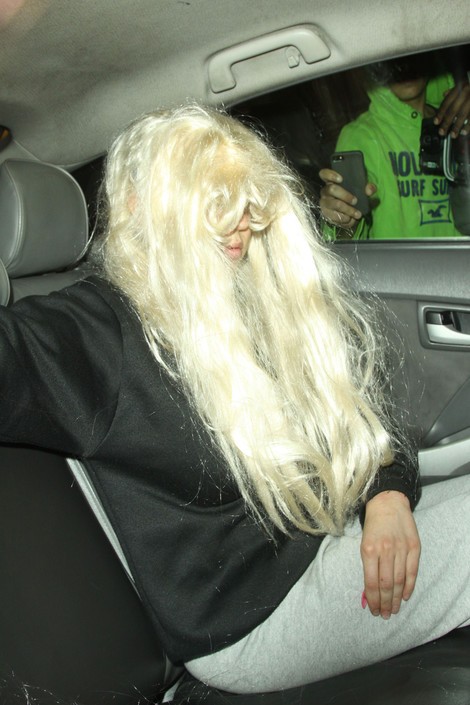 Topping off her recent bizarre behavior, Amanda Bynes claims she had nose surgery over the weekend.
The actress told TMZ.com she had rhinoplasty in Manhattan, New York, on Saturday, and she posted on Twitter on Sunday: "My dad is as ugly as RuPaul! So thankful I look nothing like you both! I had nose surgery after my mug shots so my nose and I are gorgeous!"
Last month the star was booked for marijuana possession, and she was extremely unhappy with the mugshots - one of which showed her with a blonde wig and another with her hair chopped off.
At the time of the release of the mugshot, she wrote: "I'm getting in shape and getting a nose job!"
And if she's to be believed, she had surgery over the weekend to remedy the problem. "I have no bandage on. It's healing on its own like my doctor asked," she told TMZ.
She added: "I'm getting one more in three weeks, they are short amazing surgeries done while I'm awake but under general anaesthesia. It's almost perfect."
Bynes has yet to post a photo but was photographed on the streets of New York City with shirts wrapped around her face.
The actress also took to Twitter over the weekend to offer to address any rumors directly.
She tweeted: "All Magazines: Contact Me Personally! I'm sick of your insanity! You CAN NOT talk about someone you don't know. You can't state something about me by hearing it through someone I don't know/met once and never spoke to again who now claims to still know me enough to check MY brain and search inside it and find a developed at 27 mental illness without getting a huge lawsuit at your office."
Last week, singer Lance Bass risked incurring the wrath of his old friend after going public with his fears for her mental health, insisting he's "really scared for her."
In addition to other erratic behavior, she has posted topless shots online and lashed out at speculation that she is mentally unstable.