Amanda Bynes Demands Pilot 'Google Her' After Failing Private Jet Security Check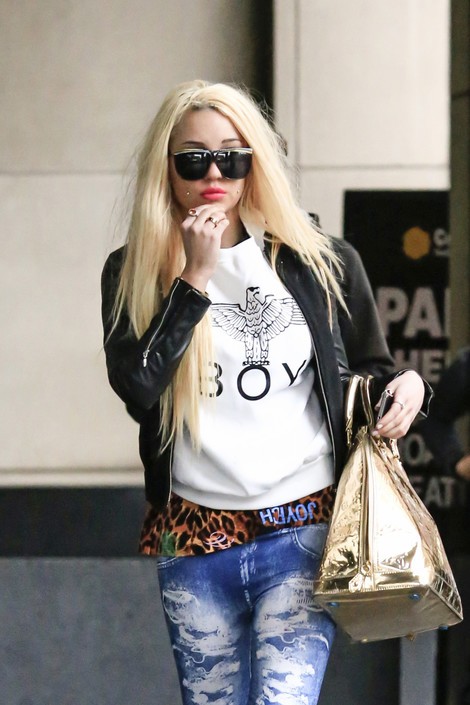 Amanda Bynes was barred from getting on a private jet in New Jersey this weekend after failing to produce a government ID - but not before she tried to use Google as a substitute.
Sources at Teterboro Airport told TMZ that Bynes arrived in a velour jumpsuit and giant sunglasses to hop on a private jet bound for Los Angeles.
The pilot at the private terminal was checking passenger IDs when Bynes revealed her driver's license had been suspended (for DUIs and hit-and-runs). The pilot asked for another official form of ID, but Bynes had none.
After the pilot informed Bynes that TSA requires a valid form of ID, she reportedly went berserk and demanded the pilot to search for her on Google to indentify her. She then screamed, "I'm Amanda Bynes!"
The pilot tried their best, even calling someone from the jet company to see if they could swing an exemption. But it was ultimately a no-go for Bynes.