Amanda Bynes Attacks Rihanna On Twitter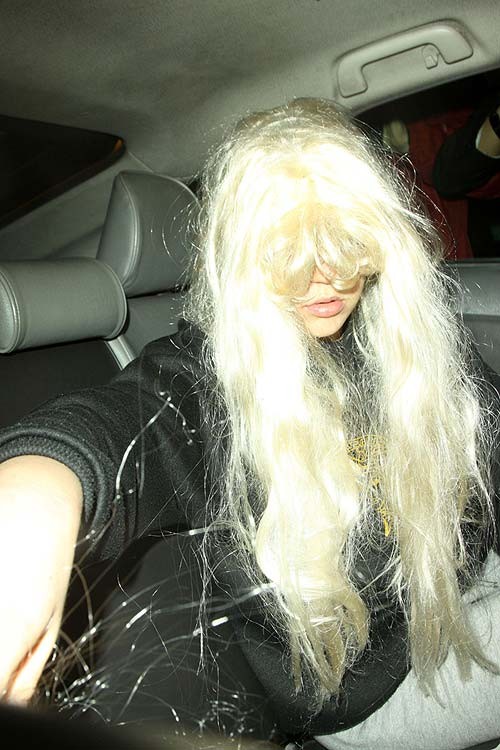 Amanda Bynes has unleashed a shocking, unprovoked Twitter attack on Rihanna, criticizing the singer's looks and including a dig over her infamous fight with ex-boyfriend Chris Brown.

The tweets, which have since been removed, began with Bynes saying, "Rihanna you look so ugly tryin to be white." Ironically, Amanda's latest look -- the two cheek piercings, blonde wigs, nose job and heavy eye-makeup -- is inspired by African-American stripper Blac Chyna, who has since gone on to star in several rap videos.

Shortly after Amanda's initial slam, she referenced the 2009 fight between Rihanna and Brown, writing, "Chris brown beat you because you're not pretty enough."

Amanda even went on to say she "almost named my new dog Rihanna" before deleting her tweets.

Rihanna caught wind of the nasty tweets shortly after they were posted, firing back, "Ya see what happens when they cancel [A&E TV series] Intervention?"

The comment got Bynes fired up again, and she replied, "unlike ur fugly faced self I don't do drugs! U need the intervention dog! I met ur ugly face in person! U aren't pretty u know it!"

Ouch.

Bynes was arrested Thursday night after police allegedly found drugs in her New York City apartment -- something she denies.

The 27-year-old retired actress was charged with possession of marijuana and tampering with evidence and reckless endangerment for allegedly throwing a bong out of her 36th floor window.

Amanda has maintained her innocence, though, claiming police illegally searched her apartment, found no drugs and questioned whether a flower vase was a bong or not. She also accused her arresting officer of sexually assaulting her.

She's due in court in July.