Amanda Bynes Admits To Nose Job, Says: 'I Look So Much Prettier In My New Photos'
Amanda Bynes hates looking at old photos of herself in magazines because they feature the actress before she had a nose job.

Following a string of odd antics over the past few months, many have questioned the star's mental health. Last week, she posted topless selfie photos on Twitter. And she just revealed she had cosmetic surgery a few years ago.
 
She tweeted on Sunday, "Intouch (magazine) used a photo from years ago on their cover and I hate it! The reason I've asked all magazines and blogs to stop using old photos of me is I don't look like that anymore!
 
"I had a nose job to remove skin that was like a webbing in between my eyes. I wasn't going to tell anyone, but I look so much prettier in my new photos that I don't want old photos used anymore! I'm so sick of magazines and blogs using old photos! When will they stop?
 
"I will never look like that again! Having surgery was the most amazing thing for my confidence!"
Amanda 10 years ago in 2003. We think she looks great!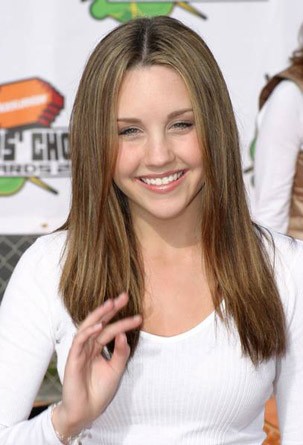 Amanda in 2007