Amal Alamuddin And George Clooney Host Low-Key Engagement Dinner In Malibu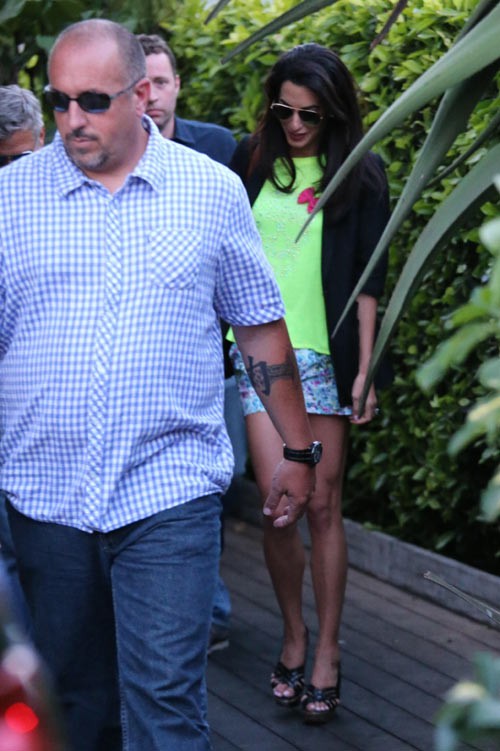 George Clooney and fiancee Amal Alamuddin celebrated their recent engagement on Sunday evening, enjoying dinner with some friends at Cafe Habana in Malibu, Calif.

The couple were joined by pal Cindy Crawford and her husband, Rande Gerber, who owns Cafe Habana, along with U2 frontman Bono.

The appearance of the high-profile celebs caught patrons off guard, with one guest telling E! News, "People got a show they didn't expect and other (patrons) said it was the best Mother's Day ever."

Clooney popped the question to the British lawyer last last month, and now it appears he's ready to pack up his things and settle down with Alamuddin in London.

A source tells London's Daily Mirror that Clooney has his eye on an townhouse in the Richmond area of southwest London.

"He wants a place in Richmond because he loves the park and thinks it will be a great place to set up home with Amal," the insider reveals. "She works mainly in London so he will be moving to the U.K. on a more permanent basis.

"Everyone is surprised at how fast the relationship is moving, but it's great to see how happy they make each other."

The actor already has homes in Italy, Mexico and Los Angeles.

The couple met last year during a fund raiser.