Am I Really Suggesting Lil Wayne Step His Game Up? Yes.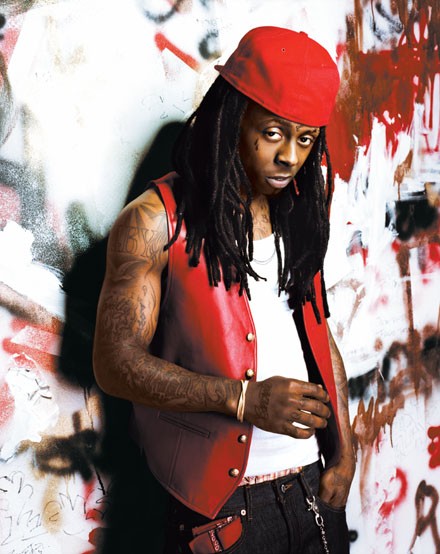 Lil Wayne has had an uninspired 2013.  Period, no questions ask whatsoever. It hasn't been the epic fail of one annoyingly stupid Justin Bieber, but he'd have to go a long ways to reach that hot mess…  But basically Weezy decided to address his fans via everyone's beloved free speech vehicle of twitter about going harder in the future.  To his credit, at least he realizes that he lost his Weezyness in 2013.  I mean, after hearing and reviewing I Am Not A Human Being II, I left my copy right on iTunes, Best Buy, etc. (catchy my drift).  And have I missed it? No, I prefer my ears not be corrupted by such distasteful smut.
Before ripping one on that effort, Wayne's biggest faux pas was his insensitive allusion to Emmett Till.  This was horrid, right up there with Rick Ross's date rape allusion.  Historically, it's worse. Lil Wayne, one of the better, more distinguished voices in rap music managed to be a detriment to his own status by bringing to light the more irresponsible side of the genre.  It's one thing for his 'nastiness' to overuse the "b" word, but it's another to draw into a historically awful time such as that when Emmett Till was murdered.  His allusion to white girls was just tactless on "Karate Chop (Remix)" ("beat that p***y up like Emmett Till").  Like totally inappropriate and shallow.  What was he thinking?
Then there's that album  I Am Not A Human Being II which was far from his best work. The first installment didn't quite stack up with his albums from Tha Carter series, but did possess bigger, much less sexually forced material.  Yeah, I know, remind me he had a song called "Gonorrhea", but even as nasty as it was, I Am Not A Human Being II seems to be all about how far erotically the MC could push the envelope.  "Wowzers" is a perfect example, right from the get-go ("My tongue is an uzi, my d*** is an AK…").  As suggestive as the hook is, the verse seems like nothing short of a porno.  Then floating around (maybe on some versions) is "Romance" which is just sick – like barf sick, not "ill" like on "A Milli" ("The best part of waking up is breakfast after a nut…"). Really? Save for some notable cuts like "Love Me" which is still oversexed or "No Worries" among others, I Am Not A Human Being II received the scaled back numbers it deserved.  It just didn't have enough weird, creative energy  to stack up.
So basically, Lil Wayne should've expected the cooler reception.  At least he realized he just wasn't on top of his game…all the critics said it from the beginning.  With hotter rap efforts out there easily outshining the more modest, less distinct IANAHB2, well, for once it was easy to overlook the "Best Rapper Alive".  Step your game up Tunechi.  Look beyond the shallow confines of a hook up for inspiration.  Like really.