Alyssa Milano In Jeans & Leather Knee-High Boots - Hot Or Not?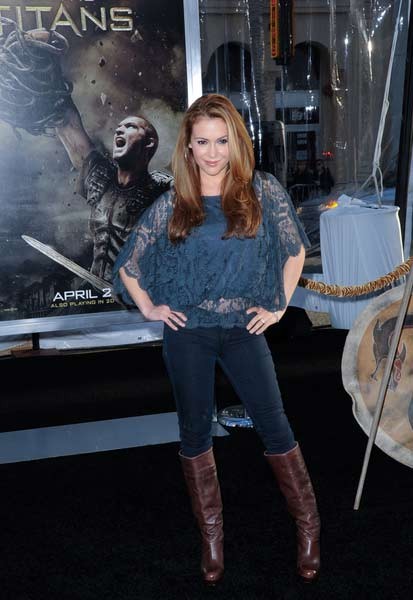 There's something about a girl in knee-high leather boots - particularly when that girl is Alyssa Milano.  She showed up at the Los Angeles premiere of "Clash Of The Titans" yesterday in skin-tight jeans and a lace blue top that hinted at a little bit of skin.  Show us more, Lys!

Alyssa returns to primetime in the new ABC comedy "Romantically Challenged," which premieres April 12. The series is about four friends who try to find love and happiness while navigating their way through today's tricky world of dating. She plays Rebecca Thomas, who in the pilot episode experiences her first one-night stand.

She is currently filming "Hall Pass" with Christina Applegate & Owen Wilson. The film is about a married man who is granted the opportunity to have an affair by his wife. Joined in the fun by his best pal, things get a little out of control when both wives start engaging in extramarital activities as well.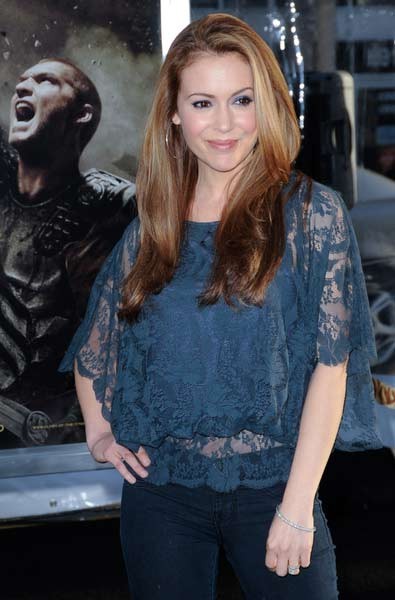 ^ click for next image ^
Click the pics for larger images: