Alyssa Milano Fights Paparazzi With Adorable Photo Of Son Milo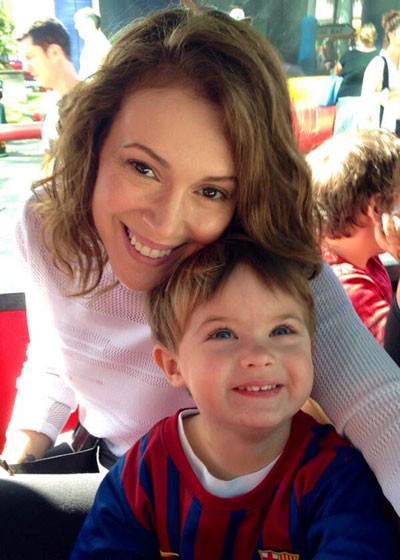 Alyssa Milano has joined the war against paparazzi photos of stars' children - by posting a photo of her son Milo.
Celebrities such as Kristen Bell, Halle Berry, and Jennifer Garner have campaigned to keep photographers from selling photos of their children - even going as far as to have a bill passed in California's Senate that makes harassing minors related to a celebrity a jailable offense.
Dax Shepard wrote a lengthy essay in the Huffington Post detailing his thoughts on the subject, such as, "We aren't asking you to ignore a man on fire for this cause, but after you've helped extinguish him, there's no reason you can't whisper in his ear, 'Hey, don't buy Us Weekly. They display photos of children being stalked.'"
Milano had her own strategy to fight the market for photos of her son Milo: offer the photos herself. She wrote on Twitter, "Please don't click on links that are publishing paparazzi pics of Milo. Here's a personal pic instead," with the cute photo above.