Alyssa Campanella Crowned Miss USA (Photos)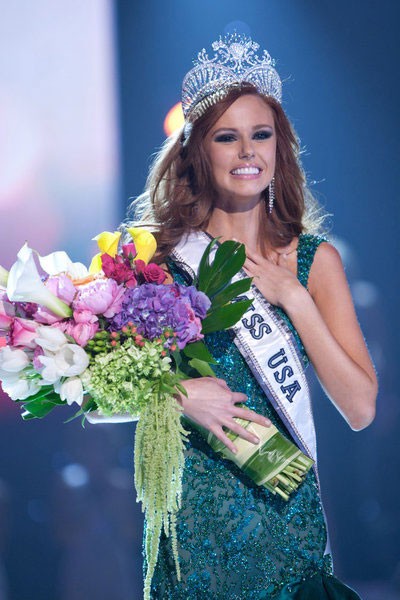 Miss California Alyssa Campanella took home the title of Miss USA at last night's pageant. Alyssa, 21, is a self-confessed "science geek."
Contestants from the 50 states and the District of Columbia were judged in three categories: swimsuit, evening gown and interview.
Alyssa will represent the United States in this year's Miss Universe pageant in September in Brazil.
Miss USA travels the nation as an advocate for breast and ovarian cancer awareness, education, research, and legislation.