Alyson Hannigan's Daughter Mugs For The Camera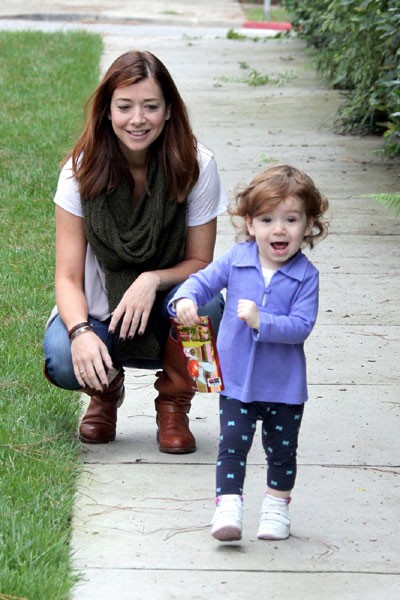 Alyson Hannigan, wearing a large green scarf and knee high leather boots, took her adorable daughter Satyana for an afternoon stroll around their neighborhood on Thursday.
Alyson recently congratulated her "How I Met Your Mother" co-star Neil Patrick Harris on becoming a first-time father, insisting he and partner David Burtka will make "wonderful dads."
Hannigan is adamant the actor will make a fantastic father because he is already a huge hit with her own daughter.
See more photos of Alyson here!