Alyson Hannigan Gives Birth To Second Daughter, Keeva Jane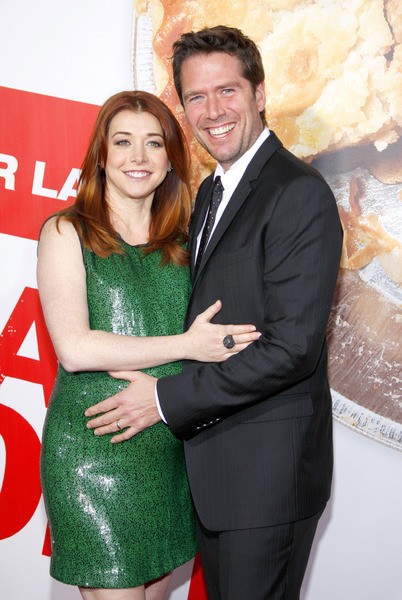 How I Met Your Mother star Alyson Hannigan and her husband, Avengers star Alexis Denisof, have welcomed their second child into the world, reports UsMagazine.com.

Daughter Keeva Jane Denisof was born nearly a month ago, on May 23; and according to the star's rep "they are all doing well."

Alyson, 38, and Alexis, 46, were married in 2003 and have a three-year-old daughter, Satyana.

The names the couple have given to their daughters also have special meanings. Satyana is Sanskrit for "truth" and Keeva is Gaelic for "gentleness and beauty" according to E! Online.

Back on May 9th the American Pie star joked that she was very close to giving birth, writing on her Twitter page, "I could be doing the math wrong but I think I'm in my 5th trimester."

Alyson shared told UsWeekly in a 2010 interview that after the birth of Satyana her life drastically changed.

"It has changed me in every way because my life is so much greater," she said. "It filled a void I never knew was there - it's the most amazing experience of my life."