Aly Michalka Stars With Ashley Tisdale In New CW Cheerleader Drama 'Hellcats' (Hot Pics!)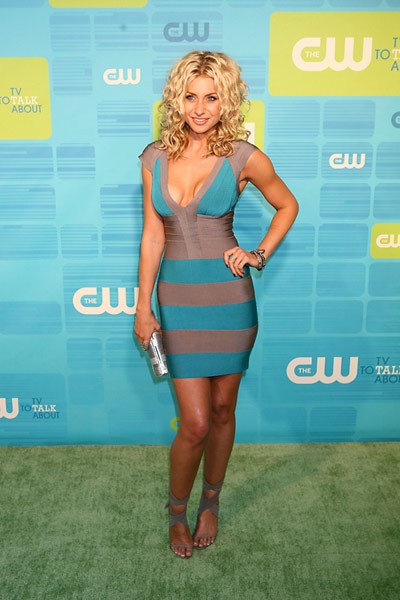 Aly & A.J. singer Aly Michalka and "High School Musical's" Ashley Tisdale helped the CW network debut their fall lineup on Thursday. The pair will star together in a high school cheerleader drama called "Hellcats." There's no word if ageless 24-year-old Tisdale will play a high school student in this one or if they'll be giving her a more mature role though.

The show will fit into one of the vacant slots in the upcoming fall schedule after bosses at the network confirmed that the the remake of the popular 80s nighttime soap "Melrose Place" was canceled.

Hit hero drama "Smallville" will also leave a vacancy in the schedule, as bosses also recently confirmed that the upcoming tenth season of the Superman drama will be its last.

But there's good news for "One Tree Hill" and "90210" fans though - Hill was picked up for its eighth season and the CW's other 80s reboot was also renewed.

Also on hand at the event was Maggie Q, who will star as an assassin in "Nikita."
Get the full fall lineup for all the major networks right HERE on Starpulse!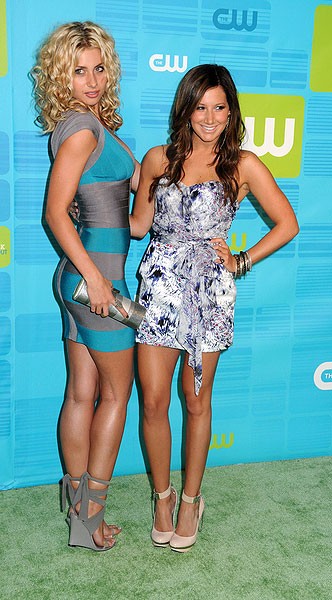 ^ click for next image ^
Click the pics for larger images:
- Click here for more Aly Michalka pictures! -