Allison Williams Takes Her First Flying Lesson For 'Peter Pan,' Pays Tribute To 'Hook' Star Robin Williams
Allison Williams began her training to take on the title role in NBC's live production of Peter Pan this fall on Tuesday, posting a short video of herself harnessed up and learning how to fly.

The Girls star joined Instagram on July 30, posting an image of herself as a child dressed as Pan, writing "Thrilled to be playing Peter Pan live on NBC in December. I've been rehearsing for a REALLY long time."

The actress even had a boost from her dad, NBC news anchor Brian Williams, who shared the news nationally, saying, "family members confirm she's been rehearsing for this role since the age of three, and they look forward to seeing her fly."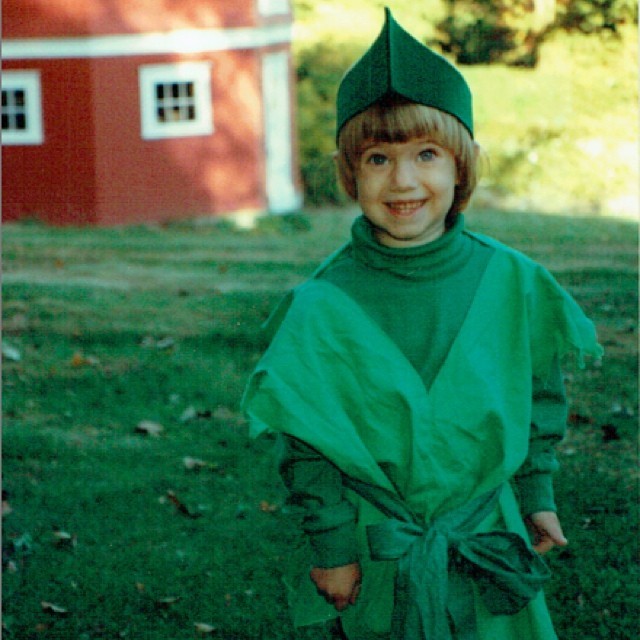 Allison used her flying lesson post to also pay tribute to another star who played the boy who refused to grow up -- Robin Williams (no relation).

"First day of flying lessons for Pan," she wrote. "Thinking about and missing a hero of mine who once did this and left big shoes to fill."

The actor, who passed away late Sunday night, played the role of Pan in 1991's Hook.

Williams, who battled the demons of depression, drugs and alcohol, was found dead of an apparent suicide on Monday. He was 63.
NBC's production of "Peter Pan" follows on the heels of last year's successful live telecast of "The Sound of Music," which starred Carrie Underwood and Stephen Moyer.
Christopher Walken will take on the role of Captain Hook, while Christian Borle will play Hook's sidekick Smee and Mr. Darling. No further cast announcements have been made as of yet.
The production will air live from a soundstage in Bethpage, New York.