Alleged Leaked Twitter Direct Messages Hint That Chris Brown Is Gay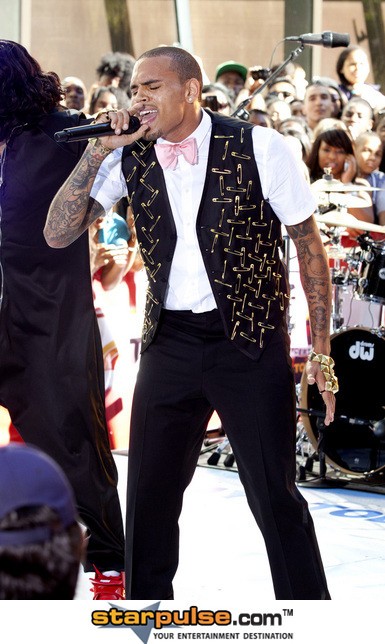 Someone claiming to be R&B singer Martyn's former assistant has sent out emails including screencaps of a very interesting conversation between Martyn and Chris Brown using Twitter's private direct messaging system. The full conversation and screencaps cna be found on The Superficial. Here is a portion of their conversation, censored:
chrisbrown: I talk to u the way i want to ma n----, i sell out shows u still a nobody except for writing songs for major celebs thats all.

chrisbrown: Just cuz we messed around a few times dont mean u shouldnt respect a n----. Am the s--- hence F.A.M.E f--

chrisbrown: Yeah i enjoyed when u f---ed the s--- outta me n---- but thats only in the moment, only a stupid n---- would reject an opportunity like that

chrisbrown: F--- U, FOX NEWS, Good Morning America, AND every1 else who thinks i need f----ing anger management. u did not complain when u were hittin this

chrisbrown: And n---- I heard bout u hooking with Trey [Songz] too. U can stay f----ing dat homie i stay selling out shows ahaha

MartynWorld: I ain't gay bro am bi..and proud like fergie, nicki and Jessie j. U the one hiding. What I do n with whom is my business.

MartynWorld: Dude imma get 500,000 followers to shut u up. Just watch. Make sure no1 wants to interview me bout u cuz I'll speak. Remember am bi n proud
The Superficial has since reported that Martyn confirms the messages as real, although some comments were added. He also claims he has told Chris Brown to fess up - or Martyn will happily speak about the affair.