'All-Star Celebrity Apprentice' Returns This Sunday!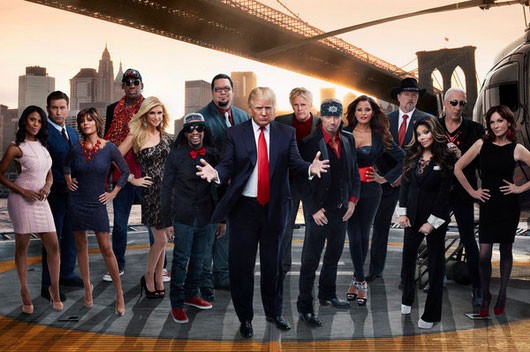 Back again for another Celebrity edition of Apprentice, the Trumps Donald, Ivanka, Eric and Don Junior will be stomping all over the fawning celebrities this Sunday during a two hour premiere.
There are sure to be explosions when Gary Busey, Stephen Baldwin, LaToya Jackson, Omarosa, Penn Jillette, Lil Jon, Dennis Rodman, Dee Snider, Marilu Henner, Claudia Jordan, Lisa Rinna, Brande Roderick, along with team leaders Bret Michaels and Trace Adkins, battle for their charities, and the title.
There will also be familiar faces along for the ride as advisors, including Arsenio Hall, Joan Rivers, Piers Morgan, John Rich and George Ross. Based on the past interactions of the players and advisors, we could be in for a bumpy ride! (Joan Rivers was blasted just this week for her comments on the Academy Award Red Carpet.)
The opening two-hour episode is called "The Wolf in Charge of the Hen House."  Expect to see the women being bitchy, and the men being manly, while new and old animosities kick in (the feud between Omarosa and Piers Morgan is legendary and on-going) and Gary Busey provides his trademark off-the-wall shenanigans and observations.
Magician Penn Jillette insists that what viewers see on the screen is true to life, with little editing and out of context quotes used to spice up the action. See for yourself, this Sunday,  9 pm EST, on NBC.