All-New Season Of 'Keeping Up With The Kardashians' Kicks Off Aug. 22 On E!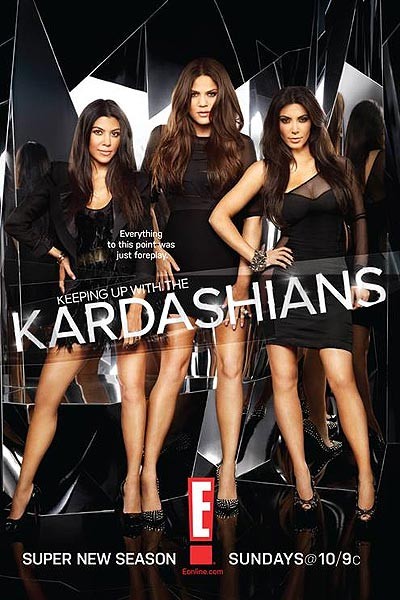 Over the past year, the Kardashians have been through marriages, break-ups, babies and more, leaving fans to wonder: what could possibly be next? The answers are right around the corner as E! gets ready to launch an all-new season of the network's most popular series "Keeping Up With the Kardashians." This family, helmed by assertive and outspoken matriarch and momager Kris Jenner and her affable Olympic gold medalist husband Bruce Jenner, brings nonstop drama and chaos wherever they go. And as if the lives of Kim, Khloe, Kourtney and Robert weren't hectic enough, Kendall and Kylie are entering the spotlight which brings a whole new set of troubles to the family dynamic. This hit series, produced by Ryan Seacrest Productions and Bunim-Murray Productions, premieres Sunday, August 22nd at 10:00pm ET/PT only on E!

In the first episode, a newly single Kim, has moved into a gorgeous and perfect new home. However her dream mansion, quickly turns into a nightmare when Kris decides to throw a house warming party at the house. The guests make a huge mess, spilling food all over Kim's new expensive rugs causing huge drama between mom and daughter. Meanwhile Kourtney decides to move in with Khloe and Lamar after putting her condo up for sale, but is continuing to work on her relationship with Scott. However, when Scott shows up at Khloe's house to pickup Kourtney and Mason for lunch, Khloe' refuses to let him in and Kourtney quickly decides she needs to find another place to live.

This season continues to challenge fans to "keep up" with this crazy family as the Kardashian/Jenner clan reaches all new dramatic heights. Budding teenagers Kendall and Kylie are no longer the quiet, young children they once were, and Bruce and Kris have their hands full with their youngest daughters new career opportunities, first dates and not so lady-like behavior towards the paparazzi. Meanwhile, Bruce and Kris continue their battle of wills as Kris insists on claiming every room of the house as her own, including Bruce's only refuge: the garage. Since these are the Kardashians, there is no predicting what will happen, but no matter the situation or how may ridiculous arguments or endless drama, this family knows to rely on the love and support from one another to make it through.

"Keeping Up with the Kardashians was created by Ryan Seacrest who serves as Executive Producer for Ryan Seacrest Productions. Jon Murray, Jeff Jenkins, Farnaz Farjam, Gil Goldschein and Melissa Bidwell serve as Executive Producers for Bunim/Murray Productions.


'The Spin Crowd' - Executive Produced By Kim Kardashian - Premieres Right After 'Kardashians':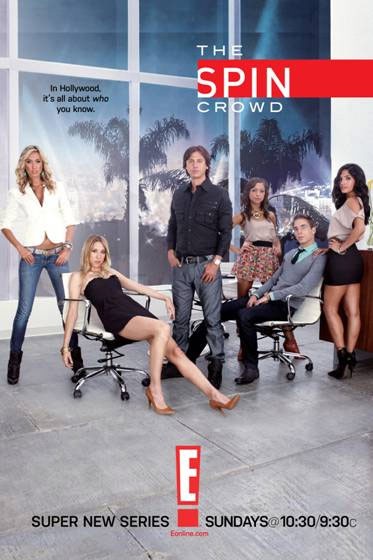 Nobody knows how to make stars shine brighter or fan the flames of celebrity more than a Hollywood publicist, but the job comes with its fair share of drama too. From red carpet meltdowns to nightmare event logistics and behind-the-scenes blow ups, PR guru Jonathan Cheban has seen it all. Now, he's taking his New York-based business bicoastal and aims to conquer the Hollywood celebrity scene, assisted by his affable lieutenant Simon Huck and the group of publicists that make up Command PR. All the excitement, fun and foibles of life on the Red Carpet are played out in this new reality series. "The Spin Crowd," the first offering from executive producer Kim Kardashian, premieres Sunday, August 22 at 10:30pm ET/PT only on E! immediately following the fifth season premiere of "Keeping Up with the Kardashians."

In the premiere episode, now that Jonathan and Simon have Command PR up and running, they must make certain that the staff they have hired is up to the lofty goal they have set for themselves ... complete and total domination of the L.A. celebrity publicity scene. Their first objective is to take on a campaign with popular TV host Mario Lopez. When Jonathan decides that plain-Jane Erika does not look the part of a Hollywood publicist, he orders a smart and savvy new look that befits her new station. However, when he demands lip injections for a fuller pout, Jonathan might have crossed the line.

Throughout the eight half-hour episodes, E! pulls back the velvet rope to show viewers what it's like inside the manic world of A-List celebrity publicity, including all the excitement, histrionics and laughter generated by the Command PR team. Jonathan and Simon are quite the 21st century odd couple, not only working together, but also becoming roommates. The neat and stylish Simon moves into Jonathan's home and quickly realizes the piles of dirty dishes, stacks of leftover pizza boxes, and midnight wake-up calls to discuss Jonathan's next big idea for a client are more than he bargained for.

Viewers can look forward to seeing how star makers Jonathan and Simon work with celebrities to build and spin their reputations to dramatic new heights. During the season, Kim Kardashian asks Jonathan to put on a last minute charity event in Times Square for the Dian Fossey Gorilla Fund International. Kelly Osbourne asks the PR gurus to pull together a charity event that is so compelling, Jonathan decides to waive his fee to make it - and Kelly -- a success. Sultry Carmen Electra proves to be a demanding client who believes only the best PR team can handle the launch of her line of romance products. She hires Simon and Jonathan to make it happen, and expects it to happen BIG. The series will also feature Khloé Kardashian Odom, Sophie Monk, Travis McCoy, Pete Wentz, Stephanie Pratt and many others.

Tune in for all the hilarious hoopla and diva worthy drama that goes on behind the closed doors of the hot publicity power house Command PR when "The Spin Crowd" premieres Sunday, August 22 at 10:30pm ET/PT following the season premiere of "Keeping Up with the Kardashians," only on E!

"The Spin Crowd" is executive produced by Kim Kardashian along with Jon Murray, Jeff Jenkins, Gil Goldschein for Bunim-Murray Productions. Russell Jay serves as Co- Executive Producer for Bunim-Murray Productions. It originally aired as a half-hour special on E! in February 2010 called "The Spindustry" and has reached more than 7.8 million viewers to date.
Click for more great Kim Kardashian pictures: