All Eyes Were On Blonde Bombshell Blake Lively At The 'Savages' Premiere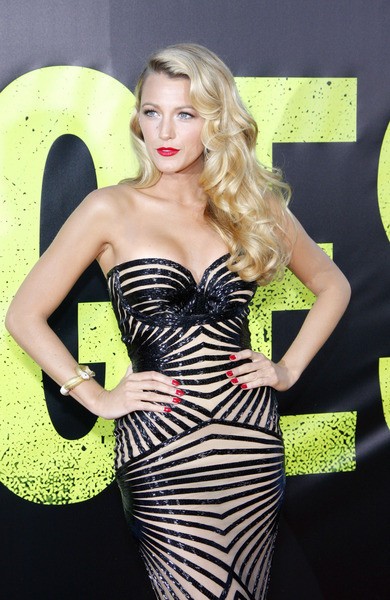 Blake Lively channeled old Hollywood at the premiere of "Savages" in Los Angeles yesterday. The star looked a bit like Veronica Lake with her blonde wavy hair in a Zuhair Murad couture tan and black gown.
The film centers on a pair of peaceful, Laguna Beach marijuana dealers who are targeted for extortion by a ruthless Mexican Baja cartel. Lively plays Ophelia, a hippie involved in a three-way relationship.
The 24-year-old actress recently opened up about her awkward first few days on set, which involved sex scenes with co-stars Taylor Kitsch and Aaron Johnson. She told Entertainment Tonight, "The first three days were all of our sex scenes. But the good news is if you're not comfortable with each other after that, you're just never going to be comfortable with each other, so it builds trust quick."
Lively was recently named the face of Gucci. She will appear in a print campaign for the fragrance Gucci Premiere and has shot a TV promo for the perfume.
See more photos of Blake and other celebs at the premiere...