All-American Rejects' Tyson Ritter Cast As Gregg Allman In Biopic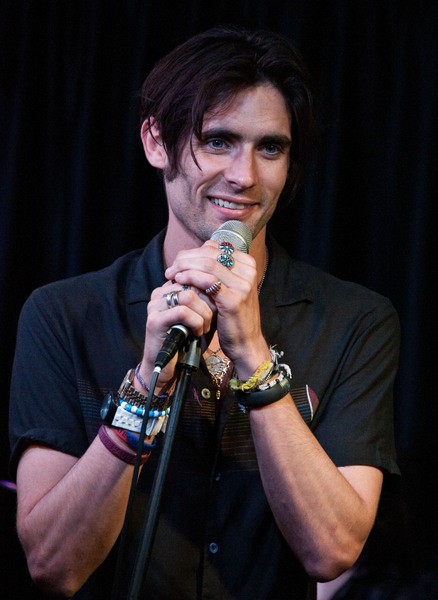 The All-American Rejects frontman Tyson Ritter and Kurt Russell and Goldie Hawn's actor son Wyatt are teaming up as Gregg and Duane Allman for a biopic.

CBGB director Randall Miller and his screenwriting partner Jody Savin announced the casting news for their new film Midnight Rider.

Miller tells WENN, "The world knows Tyson as a extraordinary musician and performer; now the world will know what an amazing actor he is as well.

"After meeting many of the hottest young actors in town we understood that to tell the Allman Brothers story with the utmost authenticity we needed actor/musicians."

Savin adds, "And Wyatt has been a Duane Allman fan his whole life. He blew us away with his total embodiment of the rock icon and his uncanny slide guitar chops."

The film will be based on Gregg Allmann's New York Times bestselling biography My Cross To Bear, which he co-wrote with Alan Light.

Savin tells WENN, "The film focuses on two major parts of Gregg's life in music: Gregg's early struggles through the formation of The Allman Brothers Band & the group's ultimate explosion on the music scene and Gregg's struggles to clean himself up from drug and alcohol abuse.
"Considering what he has endured, the dark tunnels from which he has emerged, his health and his continued sublime musicianship is nothing short of miraculous."

Gregg Allman and his manager, Michael Lehman, will serve as executive producers on the project.

Allman says, "I'm excited to be working with Tyson and Wyatt on the music and the story of my life."