Alison Goldfrapp Hates Lesbian Label

British singer Alison Goldfrapp hates to be labeled a lesbian - because she doesn't want to be "pigeonholed". The Goldfrapp frontwoman is fiercely protective of her private life, and is famously abrupt in interviews when quizzed over her relationships.
 
And when asked about her latest romance with British film editor Lisa Gunning, the star insisted her sexuality is as fluid as her musical style.

In the interview with Britain's Style magazine, she says, "No, I am not (a lesbian). I think of everything as being about a person and a relationship, and I am in a wonderful relationship with a wonderful person. It just happens to be with a lady. I've had some wonderful relationships with men, too. I mean, I've had some s**t ones - haven't we all?"

"But no, it's a relationship with a person and that's how I see my sexuality. It's something I've thought about for a long time and it concurs with my philosophy on life and sexuality. I don't think it can or should be pigeonholed. I've always found it claustrophobic to think about having to put things into categories like that. My sexuality is the same as my music and my life. Why does it need a label?"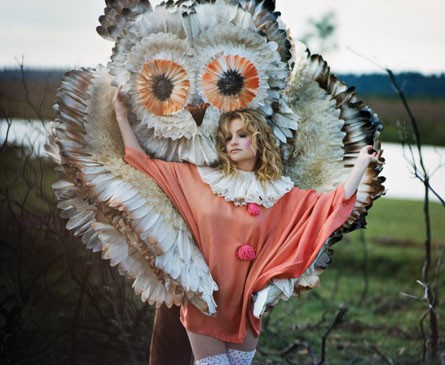 Click Here for More Goldfrapp Pictures