Alison Brie: 'I'm A Lot Less Naked Nowadays'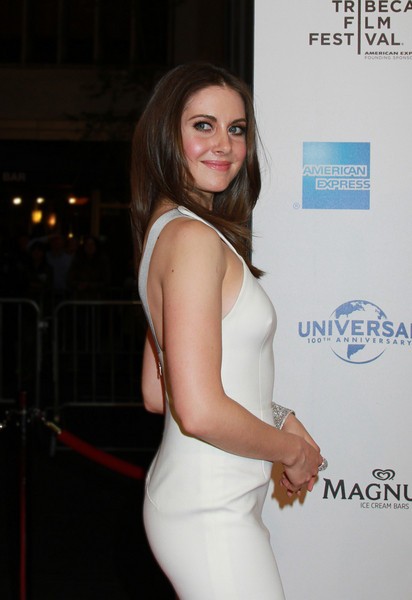 Alison Brie "embraced" nudity in college and while she no longer bears her body frequently, she admits to still being "hippy-ish".

The Mad Men actress is best known for playing uptight housewife Trudy Campbell in the hit show, but admits she's much more "hippie-ish" in real life and loved walking around naked while a student.

She said: "Everything about me is a bit hippie-ish, but that's about as much I can say in print. There was a lot of nudity at college. I definitely embraced it, walking around in nothing but tennis shoes. But I'm a lot less naked nowadays."

Although the 30-year-old star has no desire to get married in real life, she feels her on-screen marriage in the hit 1960s period drama is one of the "healthiest" on the show, despite her screen husband's philandering ways.

She explained: "A woman's role in marriage and society was vastly different at that time. Honestly, most of the time, I think Pete [played by Vincent Kartheiser] and Trudy have one of the show's healthiest marriages. They work as a team and Trudy really loves Pete.

"I don't see the script for the episodes I'm not in and [show creator] Matt Weiner waited till we were shooting the season five finale to tell me Pete had been cheating. I was like, 'What?' It put me in Trudy's shoes. Every scene has so much layered into it. It's nice that I don't have to pretend to not know."