Alicia Silverstone Launches Breast Milk Sharing Service For Vegan Moms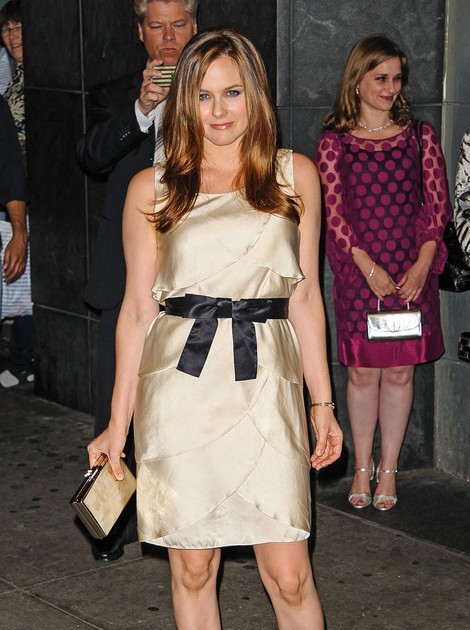 Alicia Silverstone has started a new vegan breast milk sharing service via her online blog "The Kind Life."

The 36-year-old Clueless star shared the story of a friend who gave birth to a baby recently and emailed her to let her know she was struggling producing enough milk because of a breast reduction she had done. Her pal found it very difficult to find milk in her community from donors with the same vegan lifestyle, prompting the actress to start a new service for vegan moms with the same problem.

Silverstone started the Kind Mama Milk Share through a post in her blog as "a way for moms to connect with other moms in their area" to find help.

So far, the service just runs through the comment section on her post and posts on her Twitter page.

"A lot of women unfortunately have a similar struggle," she writes, "and there's no reason why they shouldn't be able to give their babies the most amazing start in life with clean, mean, glorious breast milk.

"And because we are a community of beautiful souls who recognize the importance of food as health, I say we help support those mamas and babies who need a hand during one of the most important times in their lives. It's why I'm starting the Kind Mama Milk Share, a way for moms to connect with other moms in their area. If you have milk to share--post it! If you are in need of milk--post it! Think of all the babies we can help raise together!

Silverstone and husband Christopher Jarecki welcomed son Bear Blu in May 2011.