Alicia Keys Pays Tribute To Oprah Winfrey At Annual Black Ball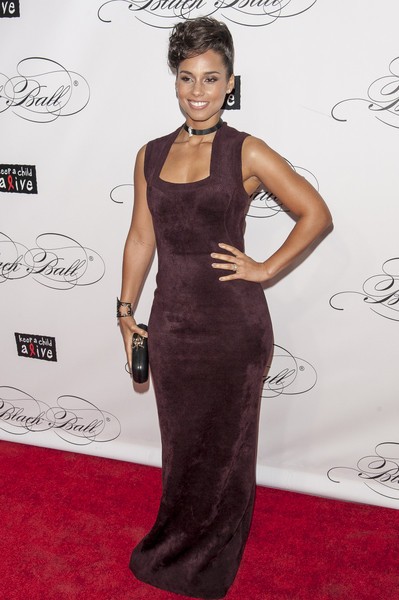 R&B superstar Alicia Keys raised over $1.3 million for charity at her annual Black Ball in New York on Thursday night.

The benefit was postponed last month due to Hurricane Sandy, which lashed the East Coast and devastated parts of the Big Apple and New Jersey in late October.

Keys pushed ahead with the event on Thursday at the city's Apollo Theater and held an auction to raise funds for her Keep a Child Alive campaign, which helps youngsters affected by HIV and AIDS.

Speaking about her decision to reschedule the event after the storm, Keys told reporters, "There are places in the world where Keep a Child Alive serves where they have a Hurricane Sandy every day. They don't have electricity, they don't have heat... and that made me more invigorated to make sure this Black Ball happened."

After the auction, which raised more than $1.3 million, Keys took to the stage to honor Oprah Winfrey for her philanthropic work. The Fallin' hit-maker said, "It's a universal truth, Oprah makes change happen."

Keys then joined Bonnie Raitt on stage for a duet of the blues singer's popular balled I Can't Make You Love Me, while Jennifer Hudson and Alabama Shakes rocker Brittany Howard also performed.

The event was hosted by Whoopi Goldberg.