Alice Eve Strips Down To Her Underwear In New 'Star Trek Into Darkness' Trailer And Reveals Hidden Easter Egg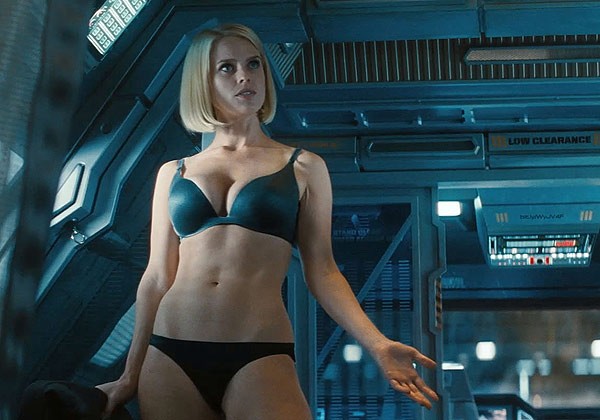 Alice Eve shows off her sexy curves in the international trailer for Star Trek Into Darkness in a blink-and-you-missed it moment.

The brief moment has been the talk of the internet lately, and it's obvious that the film's director, J.J. Abrams, knew what he was doing when he released the spot.

Countless screen captures of the moment were taken from Apple and YouTube and thanks to some keen eyes over at TrekMovie.com, that split-second shot actually reveals a web address: bit.ly/WyJV4F.
When followed, viewers are taken to the film's UK/Australian site, where a brand new poster for the film appears (click the link or the image below to see the poster).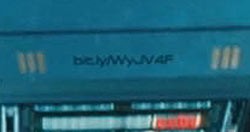 In fact, several international trailers were released, and each one contains a bit.ly shortened link to the international posters for Brazil, Mexico, Russia and Germany.

The links appear in different frames, so we guess the English speaking fans just got lucky with theirs being in the frame where Eve is featured in just a green bra and panties.

"Star Trek Into Darkness" hits theaters May 17 and stars Chris Pine, Zachary Quinto, Zoe Saldana, Karl Urban, Simon Pegg, John Cho, Anton Yelchin and Benedict Cumberbatch.