Alice Eve Smolders & Zoe Saldana Sizzles At London 'Star Trek' Premiere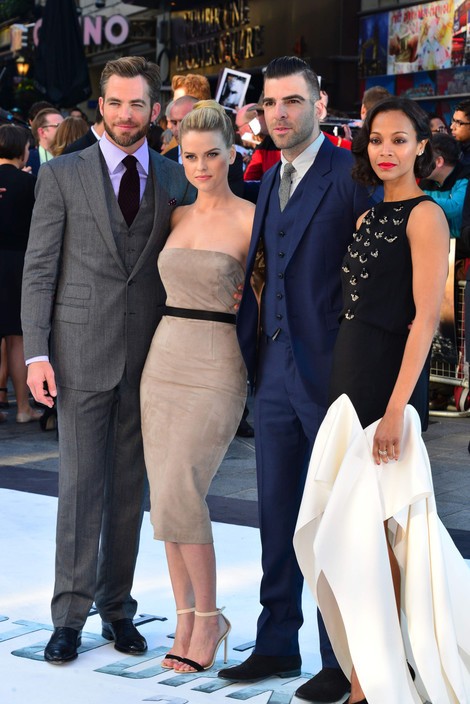 The ladies were the main attraction at Thursday night's "Star Trek Into Darkness" premiere in London. Chris Pine, Alice Eve, Zachary Quinto and Zoe Saldana promoted their new film at the Empire Leicester Square in front of hundreds of onlookers.
Eve stunned in a beige, straples Ermanno Scervino bandeau dress, while Saldana nearly tripped in her black and white flowing Vionnet gown.
In a blink-and-you-missed-it moment, Eve is featured in just a green bra and panties in the international trailer. The moment was the talk of the internet back in March when it was released.
"Star Trek Into Darkness" hits theaters May 17. Captain Kirk leads a manhunt to a war-zone world to capture a one-man weapon of mass destruction. Saldana plays Lt. Nyota Uhura and Eve plays Dr. Carol Marcus.
Check out more photos from the premiere...