Alice Cooper To Donate Concert Proceeds To Snake Center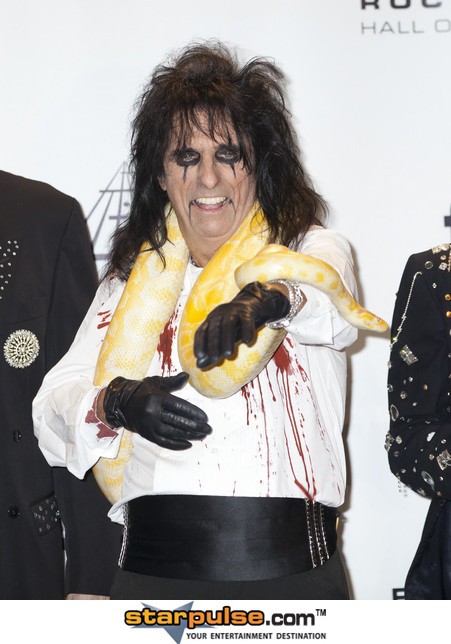 Alice Cooper is donating a portion of profits from an upcoming show in Switzerland to a struggling reptile zoo.

The rock legend, who frequently appears onstage in the U.S. with his beloved albino pet python Alice, contacted officials at Vivarium de Lausanne, which boasts the largest collection of venomous snakes in Europe, to borrow a boa constrictor for his set at the Caprices Festival in the heart of the Swiss Alps on March 14th.

A festival aide tells Britain's Daily Star, "Alice and the promoters were shocked to hear that the Vivarium is in dire financial straits and wanted to help."

Organizers have now offered to donate 10 per cent of ticket sales from Cooper's concert to the center, which will shut its doors unless it raises enough money to pay off its debts by the end of March.

Cooper stepped in to play the Caprices Festival after British rockers The Kills pulled out due to medical reasons.