Alice Cooper Joins 'Rock Of Ages' On Stage In London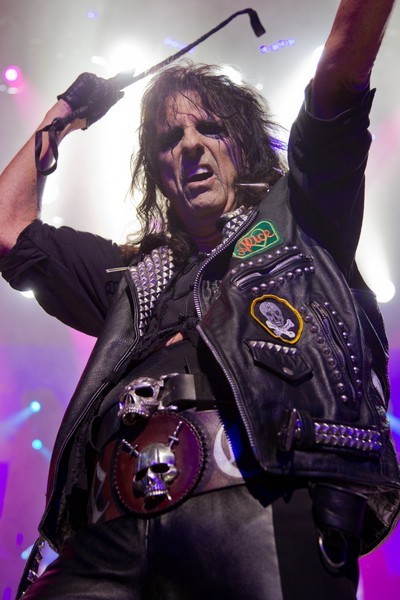 Alice Cooper thrilled theatre-goers in London on Tuesday night by joining the cast of West End musical Rock Of Ages for a one-off performance.

The legendary rock star took to the stage at London's Shaftesbury Theatre to perform his hit track School's Out to mark the 40th anniversary of the single hitting the number one spot in the U.K. chart in 1972.

A post on Cooper's website reads, "Alice paid a visit to the cast of Rock Of Ages UK on Tuesday, August 14th, where he delivered a relentless version of the classic School's Out."

Footage of the night shows Cooper singing the track with members of the cast performing a dance routine behind him.  Earlier this month, Cooper teased fans with hints about his appearance in Rock of Ages, which is now a hit movie starring Tom Cruise.

In a series of posts on Twitter.com, he wrote, "Hearing that Rock Of Ages UK in London is good. But worthy of me crashing their little show? I'll be the judge of that!"

He also sent a link to a video of a guillotine sequence from his live show to cast member Shayne Ward, alongside the message, "You're next! I know where you live."