Alice Cooper Invites Johnny Depp To Join Him On Tour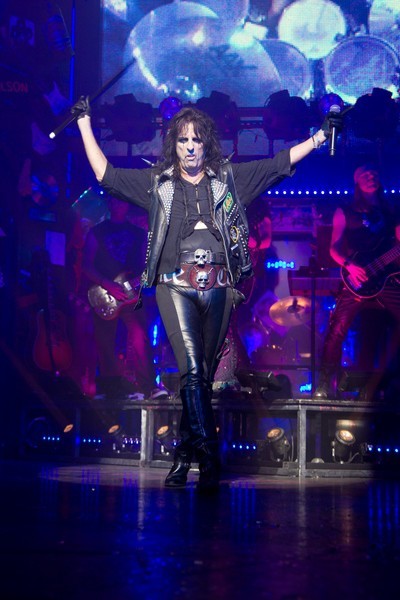 If Johnny Depp wants to get away from it all - and move on from his split from longterm partner Vanessa Paradis - he may want to consider going on tour with rocker Alice Cooper.
Depp played with Cooper at a show in London last year, and the rocker has issued an open invitation to join him on stage in a larger capacity.
Cooper said, "Johnny came to Hollywood to play guitar. He didn't come as an actor at all... I always say to him, 'If you really want to go out on tour, let me know and you can come with us.' I wouldn't be surprised if he did."
In recent months, Depp has been dabbling more and more in music. He joined Marilyn Manson in the studio to record a new version of Carly Simon's "You're So Vain," and he performed with the Black Keys at the 2012 MTV Movie Awards.