Alice Cooper: 'Everybody Cheats At Golf'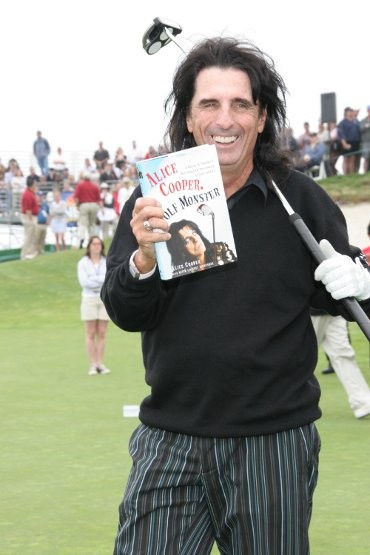 Legendary rocker Alice Cooper has confessed he regularly cheats at golf - and he's outed celebrity pals including former President Bill Clinton and tycoon Donald Trump for also bending the rules on the links.

The School's Out hit-maker is a famed fan of the fairways and has credited the sport with helping him to kick his crippling booze addiction in the 1980s.

Nevertheless, he's now admitted he can't help moving his ball to a better position when his opponents are not looking, and insists he's not the only star who likes to get a sneaky helping hand on the course.

Cooper tells Q magazine, "Everybody's cheated at golf. You might give yourself a better lie, a little nudge here and there. Only when I'm playing with my friends, though. In tournaments I play straight up golf...

"The worst celebrity golf cheat? I wish I could tell you that. It would be a shocker. I played with Donald Trump one time. That's all I'm going to say. President Clinton never had a bad lie in his life, let's put it that way. It doesn't matter where the ball goes, when you get there it's sitting up because there are CIA guys in the woods (moving the ball), you know?"